There is a class of law office software called Practice – or  Case – Management, which is used extensively in the legal profession. There is another class of software, used by many other professionals outside of the legal industry, called "Project Management". One would think there is a lot of overlap between the two. Sadly, for many legal professionals, that overlap is missing, mostly because lawyers don't know it's there in the first place.
Lee Rosen, in an article published on his Divorce Discourse blog in August of 2015 where he wrote about project management for lawyers (Stop the Client Pinging: Project Management for Lawyers), had the following comment posted by a reader:
"I am a project manager, and I expected my lawyer to approach my divorce as a project to manage, e.g., with a kick-off meeting, a schedule, deliverables, and regular reports. It was a surprise to discover that my first lawyer would only work on my case with prompting. Perhaps she was responding to the clients who 'pinged' the most often? (Notice I said "first" lawyer.) My husband's lawyer also is content to wait for something to respond to rather than taking the initiative, dragging out the process and shifting the financial burden."
With "case management" (emphasis on "management") software, law firms can in fact adopt a project management approach to their cases, and thereby reduce or eliminate the "pinging" which this unhappy client references in her comment. Properly configured, your practice management system should allow you to set up a new case from a "case template", or outline, that, with little effort, should allow you to build a management workflow and reporting structure for any case.
Milestones, deliverables, reminders, documents, all can be effectively "managed" within your practice management software, by using the various tools readily available inside the app. By using the tools you already own to manage your case, you are systematically and consistently providing the feedback the client needs to preempt their need to "ping" you with status questions on the case. And you are freeing up your time from dealing with client case status questions to actually completing the work that you enjoy performing. Which is probably why you became a lawyer in the first place.
As Lee Rosen states in his post,
"With a project-management-oriented approach to the handling of the case, you make the client happy, you free yourself up to get your work done, and the case gets finished. What's not to like about that?"
Lee goes on to say:
"Legal project management isn't a new idea. It's widespread practice in matters paid for by sophisticated consumers of legal services (think insurance companies, large businesses, etc.). Unfortunately, it's not something generally taught to or learned by lawyers in smaller firms."
The good news is that you don't really have to go back to school to learn project management. You just have to learn how to use that case management system that you now use as an electronic rolodex. All the tools are there waiting for you to exploit them, so that you can more efficiently practice law and reduce the disruptive phone calls from anxious clients.
Need help figuring out how to leverage your software more effectively to begin applying project management principles your cases? That is what we do. Give us a call at 877-357-0555 or email us at [email protected] to tell us what you need.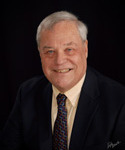 Jack Schaller has been active in the field of law office technology since 1989, and has worked with a variety of commercial accounting, legal billing, practice management, and document management software products during his twenty plus years in the software consulting field. During his tenure as a software consultant he has garnered many sales and service awards for his work with legal software products. Jack is a frequent presenter at legal conferences and seminars, and is a regular contributor to TechnoLawyer and other technology publications.