THE BENEFITS
Last month we explained what MetaJure is and how it can help your law firm.  If you missed that post, see it here.  This time we are going to focus on the benefits of implementing and using MetaJure.
In the picture below, you see a comparison between implementing a traditional DMS to implementing MetaJure.  MetaJure provides you with all the benefits of an automated/traditional DMS without the pain.
You don't have to do anything to get the information into MetaJure because it automatically collects and indexes all documents and emails.  You can easily retrieve the documents using a Google-like interface.
When implementing most document management systems, there is disruption to your office work flow.  MetaJure identifies three distinct differences:
1.   It is Non-Disruptive to your everyday workday
         Reduction in lost knowledge and ethical exposure of missing documents.
         No long training or steep learning curves
         No extra steps for your staff to upload, tag or profile documents
         Works automatically
2.       It is easy to implement and use
Setup & installation takes just a few days
No expensive data conversion
Train your staff in under 30 minutes
As simple as searching the WEB
Accessible from any PC, Tablet or Smartphone
3.  It is 100% Flexible
         Adapts to the way your firm operates
         No fixed filing structure
         Easy to adjust what information is shared
         Supports intuitive searching
Pricing is on everyone's mind when it comes to implementing a new system.  An added benefit with MetaJure is that you can take it for a Free 30-day test ride.  No Risk.
If you are interested in seeing MetaJure in action, or if you would like additional information, please contact us at 877.357.0555 or send an email to your representative at their individual address or at [email protected]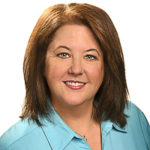 Jeanine Rhode, a Partner at Software Analysis Corporation and a member of Crosspointe Consulting Group, LLC possesses extensive experience with law office automation and legal technologies. She graduated from Loyola University with a Bachelor of Science degree in Legal Administration and is also a Certified Paralegal. During her 25+ years as a consultant, Jeanine has earned and maintains certifications on many traditional and cloud-based practice management, document management, accounting and time & billing software packages. As a consultant, Jeanine has implemented software in law firms, legal departments and companies of all sizes. She conducts training for all levels of management, one-on-one or in classroom-style environments. Additional experience includes implementing software packages and providing project management skills in non-legal environments. Jeanine is knowledgeable about the capabilities of systems currently in the market. Industry experience includes legal, accounting, manufacturing, real estate and telecommunications, among others for organizations ranging in size from small entrepreneurial to large conglomerates.