Big changes to the Amicus Attorney product line are under way following Abacus Law's acquisition of Gavel & Gown Software, developer of the popular practice management software. Under new management, the flagship products Amicus Premium Edition and Amicus Premium Billing are being offered under a new pricing model. Abacus Law is also keeping Amicus Cloud in its lineup for those looking for a true cloud case management system.
The biggest change is in the pricing model for Amicus Premium, which is moving to a monthly subscription per user. For existing users, subscription pricing starts with the end of the customer's current support plan (either a technical support or the full Advantage plan), in order to continue with support from the vendor's support team. Upgrades to new versions also trigger monthly subscription fees for all users.

If a firm needs to add an Amicus Premium user, that also triggers the advent of monthly subscription pricing, at $77 per user per month for all Amicus team members. The subscription pricing includes access to Amicus Anywhere, Time Tracker and the Amicus Client Portal, all of which provide remote access to Amicus Premium data.
Several products, Amicus Attorney Small Firm, Amicus Accounting, and Credenza, all based on technology with an older architecture, have been discontinued, with the sales team currently offering incentives for existing customers to move to Amicus Premium, again on a subscription basis. For people with support plans for the discontinued products, technical support will be continued until the expiration of a current support contract.
The Abacus Private Cloud hosts applications including Abacus Law practice management on its terminal servers. Hosting is now available for Amicus Attorney Premium as well as for the Abacus Law practice management system. Subscription pricing for hosting varies depending on the number of users, number of applications and the amount of storage used. Users of Amicus Premium may continue to run their software on their own on-premises servers or to select a different hosting vendor.
Amicus Attorney has long been known for its ease of use and powerful workflow tools and has many devoted users. For those evaluating these new options, with our broad expertise in practice management software, billing and document management systems, our legal consulting team at Crosspointe Consulting Group can assist you with assessing and implementing legal technology that works for your practice. Please contact us at INFO@CROSSPOINTECG.com or call us at 877.357.0555.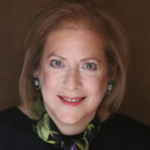 Andrea founded Amicus Consulting, Inc. in 1990, as the first legal technology consulting firm in Westchester County. Her articles on legal technology and ethics have been published in the Westchester County Bar Association and the Westchester Women's Bar Association newsletters, and she has appeared on various New York State Bar Association programs. She has delivered many presentations on technology topics related to legal practice for the Association of the Bar of the City of New York. Andrea works with a wide variety of law firms, legal departments, and law schools throughout the Greater New York metropolitan area. Andrea is a Certified Independent Consultant (CIC) for LexisNexis Time Matters, a CIC for LexisNexis PCLaw, and a CIC for LexisNexis Billing Matters. She is also a Certified Consultant for Timeslips, a Certified Consultant for Amicus Attorney, and an Authorized VAR/Reseller for Worldox.