We often hear from clients who want to switch to cloud-based applications but hesitate because of cost. Let's face it – by the time you choose your accounting, document management, project/case/matter management systems, plus Office 365, you have an unwieldy amount of apps and large subscription fees. That's why we're excited to announce our support for Centerbase and NetDocuments. These two apps alone bring enterprise grade features and solutions to a firm at a reasonable cost. Here's why.
Centerbase is an all-in-one system that combines contact management, case/matter/project management, docketing/calendaring, timekeeping, billing and (optionally) accounting features that allow users to access their data from any device that can access the internet. It allows for sophisticated customization of records to store knowledge important to you and your clients.   This month, the makers of Centerbase have added to all these features with the release of their latest Version 17.3, introducing split billing and additional customization to accounting and workflow functionality.
It's easy to fall into the trap of being a "jack-of-all-trades" and Centerbase deftly avoids this. Document and email management are built into this comprehensive application: users may store all documents, along with every revision. Base storage is 5 TB, although users can request more for an additional cost. Its integration with Microsoft Office is impressive. But some users have high security compliance requirements or a need to store data in global data centers, regional Azure locations, or at other sites at firm- or client-managed locations. For those firms, Centerbase is pleased to announce its integration with NetDocuments. Our team at Crosspointe has NetDocuments Certified Business Partners on staff and has supported this document management system for several years.
Integrating Centerbase with NetDocuments means that in each Matter or Case file, there will be a tab titled "NetDocuments", where a user can access all documents and emails from their NetDocuments account related to that case or matter. Any changes in documents in one application will show up in the other. Creating a new case or matter in Centerbase will create a corresponding name and workspace in NetDocuments.
If your firm or organization is contemplating a move to the cloud but you're concerned about which applications to use, or you fear being locked into too many subscriptions, this combination is the best we've seen in terms of a comprehensive solution for a reasonable cost. Questions? Call us at 877-357-0555 or write to us at [email protected] .
Related Articles:
Centerbase Does It All in the Cloud
ndMail – Predictive E-mail Filing with the Power of NetDocuments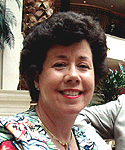 Dana Riel is President and Founder of Business Solutions, Inc., serving the Washington, D.C. metropolitan area since 1985. Her firm is the authorized training center for the region for Time Matters and PCLaw by PCLaw|Time Matters, PLLC; Timeslips and Peachtree Accounting by Sage Software; and QuickBooks by Intuit Corporation. As a trainer, Dana has provided training services to organizations such as the DOD Defense Logistics Agency, Judge Advocate General's Office (JAG)/Department of the Navy, University of the District of Columbia School of Law, U.S. Department of Commerce and the U.S. Department of Veterans Affairs, as well as with small‐ to mid‐size law firms in the Baltimore‐Washington D.C. area. In 2009, she participated in the series of day‐long seminars sponsored by the District of Columbia Bar Association Practice Management Section, titled "Basic Training: Learn About Running a Law Office". Ms. Riel also served as an Adjunct Professor in Georgetown University's Paralegal Studies Program, having taught the course, "Legal Ethics/Legal Technology" in 2009; and "Legal Technology" for the Spring and Summer Semesters of 2010. She presently serves on the Advisory Board for PCLaw|Time Matters, PLLC.