With LegalTech New York 2013  fast approaching, from Wednesday, January 29 to Friday, January 31 at the New York Hilton, we can report on what key vendors for the small-firm to mid-firm market will be announcing to the world of legal technology. Admission to the exhibit hall is free.
The big news will be over at World Software Corporation (Booths 328-330) with the anticipated launch of Worldox Cloud, long predicted as part of Worldox's long-term strategy, and coming to market now. Unlike implementations that move Worldox to a terminal services environment, Worldox Cloud is a repository in the cloud, but integrated completely with Microsoft Office and other programs installed on Windows desktops.
As a result, users can use Worldox from anywhere regardless of the location of the documents. With the cloud comes advantages such as a full-featured PDF editing suite, obviating the need to purchase Adobe Professional. Pricing is set at $55 per user per month, with WebMobile for iPad access priced at $10 per user per month. Setup fees and storage fees will be announced shortly.
Gavel & Gown Software (Booth 321) will be announcing a new "Amicus Anywhere" product for Amicus Attorney Premium Edition, with demos of the beta version at 12 noon each day of the show. In addition, they will offer demos of Amicus Small Firm with the TimeTracker feature and Amicus Cloud. Look for the 2013 editions of Amicus Attorney Small Firm Edition and Premium Edition to be released sometime after LegalTech.
LexisNexis (Booth 100) will be providing on-request demonstrations of Time Matters and PCLaw. Time Matters 12 was released in December. Here are links to videos showing some of the new features:
Look for our post next week for a recap of the show highlights from our perspective!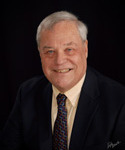 Jack Schaller has been active in the field of law office technology since 1989, and has worked with a variety of commercial accounting, legal billing, practice management, and document management software products during his twenty plus years in the software consulting field. During his tenure as a software consultant he has garnered many sales and service awards for his work with legal software products. Jack is a frequent presenter at legal conferences and seminars, and is a regular contributor to TechnoLawyer and other technology publications.