Over the past two years the pace of adoption for Cloud-based computing services has significantly increased. Especially for the small law firm and for new firm startups, reliance on the Cloud as the de facto provider of case management, time billing, accounting, and document management services has seen rapid and wide-scale acceptance. As older servers are in need of replacement, or new firms are faced with the challenge of purchasing and configuring servers, the Cloud has become a very real alternative for critical law office management software.
Some 20 years ago law office management software was morphing into a "best of breed" approach, with firms
selecting the "best fit" software components for their specific needs, and then integrating those components with each other to increase efficiency and minimize record duplication. We are starting to see the beginnings of a similar trend among Cloud-based law office software. The "one size fits all" approach is no more realistic for Cloud software than it is for on-premises software. Connecting the Clouds is becoming much more feasible as Cloud-based law office software matures.
Today a firm can use Clio for case management and billing, integrate that service with NetDocuments or Google Docs for document management, and use Xero or QuickBooks Online for accounting. Three separate clouds, all conversing with each other to provide a "best of breed" user experience tailored to the needs of the specific user. If your accounting needs are heavily skewed toward trust accounting, you may consider using Cosmolex for billing, but still maintain NetDocuments for your document management needs. You will be able to access NetDocuments from directly within the Cosmolex app, since these Clouds connect (or will very soon).
An entirely new class of user-friendly software is starting to emerge for Cloud-based application users, serving as a kind of "glue" between the Clouds. Zapier is a prime example of this connectivity, offering users the ability to create "triggers" between two Cloud products, such that an action in one product can automatically "trigger" an action in another Cloud app. Need to capture prospective client information from a Google form on your website? That form can send the captured information directly into Clio, or Zoho, or SugarCRM, or any of a number of Cloud-based contact management systems, using Zapier as the "glue". It can then send you a reminder, schedule an appointment for you in your Outlook calendar, create a task, or do just about anything else that you would otherwise want to do with the captured information.
As Cloud-based law office management apps continue to mature, we expect to see even more sophisticated integration capabilities added to the mix, and the arrival of more new software development players on the scene. We believe this growing competition for law office "mind share"will be good for everyone – except for maybe those software companies saddled with legacy applications that cannot be easily migrated to the Cloud. We may need to start thinking of them as we do the wooly mammoth.
Interested in a Cloud app but unsure how to get there? Give us a call at 877-357-0555 or drop us an email at [email protected]. We are immersing ourselves in this new and fascinating technology and are happy to provide whatever guidance we can.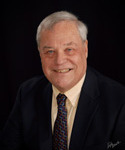 Jack Schaller has been active in the field of law office technology since 1989, and has worked with a variety of commercial accounting, legal billing, practice management, and document management software products during his twenty plus years in the software consulting field. During his tenure as a software consultant he has garnered many sales and service awards for his work with legal software products. Jack is a frequent presenter at legal conferences and seminars, and is a regular contributor to TechnoLawyer and other technology publications.