Our team has been pleased to support CosmoLex, a leading provider of cloud-based legal practice management software for a few years now.  And our commitment to this application has been well rewarded – with an all-in-one approach to legal time & billing, electronic billing, full general ledger accounting (including trust account management), contact, case/matter, document and email management plus links to services such as LawPay and a secure client portal, this is an organization that has given deep and careful thought to what it offers the legal profession.  And now CosmoLex offers new features to give its application even more features for their clients.
In a call to consultants, CosmoLex announced the following new features that have been added to its program:
A New Interface – The homepage contains many firm level and user level dashboard data sets. Areas of the program are now accessible on the left side of the screen, which can expand or contract for ease of use.  The purpose is to provide key information as soon as users login for ease of use and to drill down to desired areas.  Highlight an area to navigate to it.
Screens are also fully "drillable" meaning you can click on any summary data and see the details behind it.
Finally, users can also can locate the required information and make changes to it right from there. For example you can add billing to a Money Finder Item or view an invoice from Unpaid Invoices.
New and Improved Search Functionality – The Search icon is located on the right side of the screen through all sections and areas of the application.  Clicking on it will open a Filters window with different search filters, according to the section of the program where the search was launched.
Custom Fields – Many of us have been waiting for this feature!  Now users can set up and add custom fields for Matter or Contact records in CosmoLex.
Fields can be text or list-based.  If a field is defined as a list-type field, users can specify list values.  And users can determine if a field will appear in every Matter or Contact; and if not, then assign fields to specific Matter or Contact records.
At the time of this writing, there seems to be no limits as to the number of custom fields that can be created.  However there is a concern that having 'too many" fields can have a negative impact on speed and performance of the company database.
Document Production – Using Microsoft Word templates, users are now able to download a database of merge fields (including the new custom fields) from CosmoLex to create professional-looking merge templates which can then be stored in a central template library within CosmoLex.
With these new features, CosmoLex continues to offer their users a complete and feature-rich practice management system that is accessible via the cloud.  We would be happy to demonstrate these features and answer your questions about this application.  Call us at 877-357-0555 to request information or write to us at [email protected]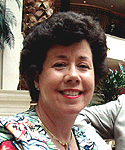 Dana Riel is President and Founder of Business Solutions, Inc., serving the Washington, D.C. metropolitan area since 1985. Her firm is the authorized training center for the region for Time Matters and PCLaw by PCLaw|Time Matters, PLLC; Timeslips and Sage 50 Accounting by Sage Software; and QuickBooks by Intuit Corporation. She also serves as a consultant for Caret Legal (formerly known as Zola Suite), CosmoLex, Soluno & TimeSolv.  As a trainer, Dana has provided training services to organizations such as the DOD Defense Logistics Agency, Judge Advocate General's Office (JAG)/Department of the Navy, University of the District of Columbia School of Law, U.S. Department of Commerce and the U.S. Department of Veterans Affairs, as well as with small‐ to mid‐size law firms in the Baltimore‐Washington D.C. area. In 2009, she participated in the series of day‐long seminars sponsored by the District of Columbia Bar Association Practice Management Section, titled "Basic Training: Learn About Running a Law Office". Ms. Riel also served as an Adjunct Professor in Georgetown University's Paralegal Studies Program, having taught the course, "Legal Ethics/Legal Technology" in 2009; and "Legal Technology" for the Spring and Summer Semesters of 2010. She presently serves on the Advisory Board for PCLaw|Time Matters, PLLC.