When setting up Clients, Matters, or even Associated Contacts in TimeSolv, it's important to capture as much relevant information as possible.  To that end, TimeSolv, the premier cloud-based time tracking and billing solution, allows users to create custom fields to store that information.
To activate this feature, go to the Clients menu and click on Settings –
Now highlight the Custom Fields tab –
At this point, you will see three tabs: Client, Matter and Contact.  We'd like to set up a Client-Level custom field, so highlight the Clients tab and click on the link New Custom Field
Enter the name or label for the custom field
Select the type of field it will be. In this case, we'll want to create a Drop Down List
Enter the values for this list using the Add option
Optionally, select a Default Value for this field
In the Description field, enter a brief description that will show up as a tool tip
Put a checkmark in the Required field so that a record cannot be saved unless a choice is made for this field
Since we're going to use this field, keep the Active box checked.
Click on the Save button to save your settings and add this field to Client records
This process can be repeated when creating custom fields for individual Matters and for Related Contacts.
With custom fields, you are limited only by your imagination.  Want to know more about TimeSolv?  Our certified consultants would be glad to help.  Be sure to contact us at 877-357-0555 and ask for Dana Riel, Jack Schaller or Steve Schaller, or email us at [email protected].  We're here to help you get the most out of your investment in your programs.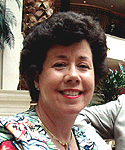 Dana Riel is President and Founder of Business Solutions, Inc., serving the Washington, D.C. metropolitan area since 1985. Her firm is the authorized training center for the region for Time Matters and PCLaw by PCLaw|Time Matters, PLLC; Timeslips and Sage 50 Accounting by Sage Software; and QuickBooks by Intuit Corporation. As a trainer, Dana has provided training services to organizations such as the DOD Defense Logistics Agency, Judge Advocate General's Office (JAG)/Department of the Navy, University of the District of Columbia School of Law, U.S. Department of Commerce and the U.S. Department of Veterans Affairs, as well as with small‐ to mid‐size law firms in the Baltimore‐Washington D.C. area. In 2009, she participated in the series of day‐long seminars sponsored by the District of Columbia Bar Association Practice Management Section, titled "Basic Training: Learn About Running a Law Office". Ms. Riel also served as an Adjunct Professor in Georgetown University's Paralegal Studies Program, having taught the course, "Legal Ethics/Legal Technology" in 2009; and "Legal Technology" for the Spring and Summer Semesters of 2010. She presently serves on the Advisory Board for PCLaw|Time Matters, PLLC.