Eastern Legal Systems, LLC is excited to announce the formation of Crosspointe Consulting Group, a software and technology consulting organization focused on software for:
Law office management
Small business accounting
Professional services firms
Nonprofit organizations
Crosspointe Consulting Group is an expansion of Eastern Legal Systems, LLC, which was founded in 2010 to provide software and technology consulting services exclusively to law firms along the East Coast of the United States.  As we have grown in size over the past five years, both our focus and our geographic reach have grown as well.  Crosspointe' s member organizations have consulted in the product/industry areas cited above for well over 25 years, and have amassed a significant client base across these industries within each firm's regional area.
With the addition of Software Analysis Corporation to our list of member organizations, both our geographic reach and our product capabilities have significantly expanded.  We expect that expansion to result in higher levels of client service, increased client satisfaction, and better value delivered to for each project we complete for our clients.
Our mission is to add value to every project we undertake for our shared clients through integration of the right combination of products and services, in order to deliver the appropriate solution for the problem at hand. We can provide the necessary expertise for each project we are tasked to complete through our extensive software and technology experience, our training skills, and our comprehensive knowledge of the products we support.
To learn more about Crosspointe's products and services, we invite you to look at our new website.  It should be available on or about January 1, 2016.   In the interim you can direct any questions you have about the firm to [email protected]. You may also reach us via our toll-free number at 877-357-0555.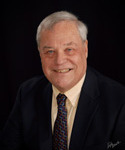 Jack Schaller has been active in the field of law office technology since 1989, and has worked with a variety of commercial accounting, legal billing, practice management, and document management software products during his twenty plus years in the software consulting field. During his tenure as a software consultant he has garnered many sales and service awards for his work with legal software products. Jack is a frequent presenter at legal conferences and seminars, and is a regular contributor to TechnoLawyer and other technology publications.