Here is a round up of our tour of the Exhibit Hall at last week's LegalTech New York 2013, one of the most important legal technology trade shows.
The big themes this year were big data and social media. Big data refers to the need to control, make secure, and access all of the firm's data for compliance, eDiscovery, and archiving purposes. No easy feat in the age of Dropbox, smartphones, laptops, and remote access from anywhere.
Giving clients, employees and co-counsel secure access to documents is the focus of Citrix's ShareFile app (www.sharefile.com). The service provides guaranteed secure, encrypted, web-based transfer of all manner of electronic files, allowing the elimination of courier services and insecure email. Documents can also be securely transferred to ShareFile by email through a plug-in for Outlook. Law firms can add a page to their website allowing clients and experts to log in to download just the documents that they are allowed to work with. The security in ShareFile is controlled by your IT department or your office management, and prevents unauthorized people from accessing or deleting folders, unlike Dropbox.
For more information about ShareFile vs. Dropbox, click  here  or contact us.
Trumpet Inc., a Worldox systems integrator, recently released a link between ShareFile and Worldox's document management system; for more information about this interesting integration contact us.
A visit to the Worldox booth gave us a first-hand look at Worldox GX Cloud, which provides email and document management with the same look and feel as GX3 Professional and GX3 Enterprise. I took the Cloud product through its paces, and the only indication that the documents were in the cloud was a small "Connection" icon on the toolbar. All functions and integrations worked exactly the same as standard Worldox Professional. Cloud is a natural choice for firms with multiple offices, or needing access from anywhere.
NetDocuments has always been entirely cloud-based, providing document, email and collaboration management for law firms of all sizes. At the show, the CEO and Sr. Account Managers demonstrated the new 13.1 release of NetDocuments, with about 20 new features, including secure document delivery. Click here for the details on this new release.  NetDocs also announced a "trade-in"offer  for firms with 20-2,000 users who currently use iManage, Worldox, or OpenText for document management, with free data migration and admin training. You can review the details of the offer by clicking here.
We stopped by the ActionStep booth and chatted with CEO Ted Jordan, who flew in from New Zealand. Unlike some other cloud-based practice management vendors, ActionStep can be easily customized to the needs of different practice areas. The unique workflow-based approach and centralization of related information simplifies matter management. A workflow map is pre-programmed so that staff are prompted through each action needed to move a case forward. Matter and contact information, calendars, deadlines, emails, time and fixed-fee billing, document creation, and document management are all bundled into the Cloud license. Firms can permit their clients access to individual matters, in real time, through the Client Portal. For more information on ActionStep, click here, or contact us to discuss.
LexisNexis gave a presentation on "Taming the Wild West of Social Media: The Secrets of Social Media Success in the Legal Profession" Citing the AMA 2011 Legal Technology Survey, Lexis reports that 60% of small law firms claim to have acquired clients as a result of legal topic blogging by their firm. The session explored best practices for Facebook, LinkedIn, Twitter, blogging, and important legal and ethical issues for 2013, with updates on key court decisions and guidance from state bar associations. As you would expect, LexisNexis's Martindale Hubbell offers a subscription service, "LexisNexis Social Media Visibility" to assist with creating of blogs and blog posts, content management, and the  creation of FaceBook, LinkedIn, and Twitter accounts. Click here for the details. (www.lexisnexis.com/getsocial).
Finally:
Is someone looking over your shoulder as you use your tablet or smart phone in a public places? At the show, 3M displayed a selection of their 3M Privacy Filters and Screen Protectors, to keep information confidential. Designed for monitor, laptop, tablet and smart phone screens, the image is crisp and clear when viewed straight-on, while blocking vision from either side. Essential for those train commutes when you're trying to get stuff done, but don't choose to share your work with your seat mate.
Want to chat about what is new and coming down the pike in the world of law firm technology? Drop us an email ([email protected]), call us (877-357-0555), or comment on our post here. We always enjoy conversations about our favorite topic.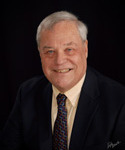 Jack Schaller has been active in the field of law office technology since 1989, and has worked with a variety of commercial accounting, legal billing, practice management, and document management software products during his twenty plus years in the software consulting field. During his tenure as a software consultant he has garnered many sales and service awards for his work with legal software products. Jack is a frequent presenter at legal conferences and seminars, and is a regular contributor to TechnoLawyer and other technology publications.