The month of March is associated with strong winds and change, and this year lived up to it in the realm of legal technology, with two national meetings: ABA TECHSHOW in Chicago at the beginning of March, and LegalWeek in New York at the end.  We'll be writing about the products and trends we've seen at these meetings over the next few weeks. Today's article will look at one product that definitely caught our attention: Caret Legal, a cloud-based, all-in-one practice management solution that we believe finally competes with fully featured on-premise practice management software.
Caret Legal includes features that encompass the most critical functions used by law firms –
Contact and Matter management
Docketing / Calendaring
Time and expense tracking and billing
Accounting with reports
Document management AND assembly
Practice management – client onboarding, use of enhanced methods of client communication, a secure client portal, and CRM features
All in a secure cloud environment with SOC1 and SOC2 certification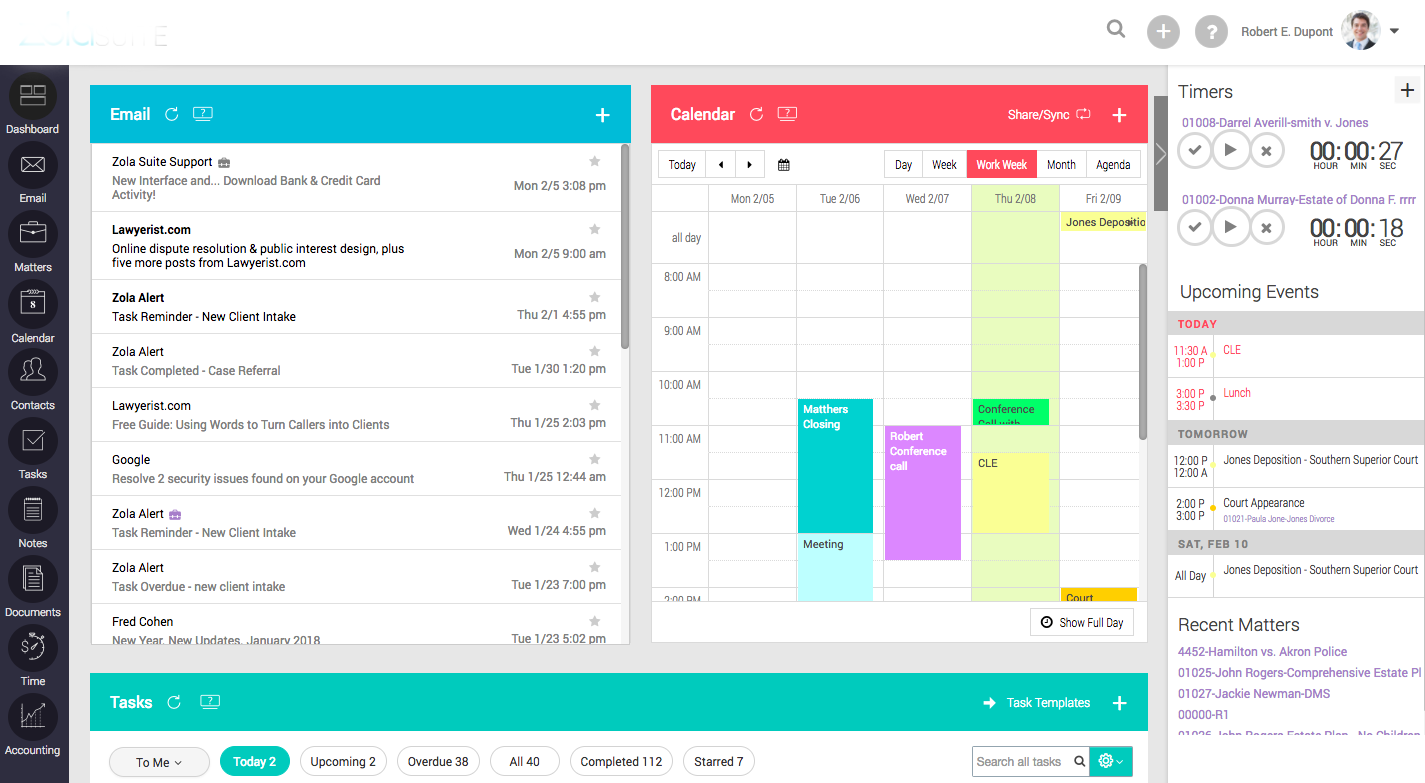 As a cloud-native solution, Caret Legal has screens laid out in a logical fashion and is fairly intuitive.  Contacts can be entered as individuals or organizations, with organizations containing a tab that shows related individuals.  Contact information can be transferred to Matter records, with matters categorized by area of practice or otherwise.  It's easy to create custom fields of various types (text, number, date, list, etc.) and assign different custom fields to different matter types.  All of these features can be found in other applications but what put this one head and shoulders above the others are the supported types of communications: documents, emails and text messages.  Users can assign a central text number ("text your replies to … ") and store both sent and received texts in Contact and Matter files.  Let's face it: your doctor, dentist and other service providers send reminders about appointments.  Why shouldn't you be able to do the same?
Calendars can optionally be synched with Microsoft 365 with various views (day, week, month, etc.) and users can avail themselves of filters to see the events and tasks of multiple staff, or by specific matter(s).  Reminders can be set up – but this goes farther by giving users options to receive reminders by a popup note within the program, email or text message.  It supports rules-based calendaring and there are reports that can be scheduled to be received via email daily, weekly or monthly.
Just about any record can be turned into a time entry.  Users can create up to ten defined timers.  Track time remotely via an Android or iOS app.  Or start time on your desktop and continue with your mobile device.  Enter expenses or, if you choose to use the accounting module, create them from vendor bills, checks or credit card entries.  Want to capture copying charges?  Caret Legal supports copy activity from supported Canon, Xerox, Konica Minolta and Samsung devices via its uniFLOW importer.  There are flexible billing templates and Caret Legal supports UTBMS codes for LEDES billing.  The program can manage retainers for operating and/or trust accounts, with reports supporting such activity.  Send bills by email or snail mail – and collect payments optionally using Caret Legal's APX payment collection service.  Users may also set up a secure portal for payments.
Managing your documents *and* emails can be done by linking them to Contacts and Matters – and Caret Legal fully supports two-way synchronization with Outlook 365.  You may store your documents natively, OR through its optional links with NetDocuments or OneDrive. OR in Caret Legal's own platform, ZDrive.  With ZDive, Caret Legal offers unlimited storage plus adds Optical Character Recognition (OCR) to every document in its repository.  You can create document templates with ZDrive for automated document assembly.  And for firms with ten or more Caret Legal Enterprise Advance users, there is a link with the latest version of HotDocs (obtained through Caret Legal) for the best in advanced document assembly.
All of these features – plus native CRM features to help firms enter and track potential clients – give users a real and sophisticated practice management application in the cloud with high security standards.  Our team of Caret Legal solution partners would be happy to answer your questions, provide demos, and discuss options for data migration.  Call us at 877-375-2810 or write to us at [email protected].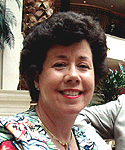 Dana Riel is President and Founder of Business Solutions, Inc., serving the Washington, D.C. metropolitan area since 1985. Her firm is the authorized training center for the region for Time Matters and PCLaw by PCLaw|Time Matters, PLLC; Timeslips and Sage 50 Accounting by Sage Software; and QuickBooks by Intuit Corporation. She also serves as a consultant for Caret Legal (formerly known as Zola Suite), CosmoLex, Soluno & TimeSolv.  As a trainer, Dana has provided training services to organizations such as the DOD Defense Logistics Agency, Judge Advocate General's Office (JAG)/Department of the Navy, University of the District of Columbia School of Law, U.S. Department of Commerce and the U.S. Department of Veterans Affairs, as well as with small‐ to mid‐size law firms in the Baltimore‐Washington D.C. area. In 2009, she participated in the series of day‐long seminars sponsored by the District of Columbia Bar Association Practice Management Section, titled "Basic Training: Learn About Running a Law Office". Ms. Riel also served as an Adjunct Professor in Georgetown University's Paralegal Studies Program, having taught the course, "Legal Ethics/Legal Technology" in 2009; and "Legal Technology" for the Spring and Summer Semesters of 2010. She presently serves on the Advisory Board for PCLaw|Time Matters, PLLC.