As the pandemic continues and law firms seek ways to continue working while having limited access to office resources, Crosspointe has stepped up its support for Cloud-based law office management products.  
In our last post we discussed LEAP as a promising new practice management application. In this post we take a look at Soluno, a comprehensive Cloud-based application with a strong accounting orientation.
Soluno is an all-in-one, cloud-based practice management application from Devlos Software. The company founders know a thing or two about practice management software because they were the original creators of PCLaw decades ago.  Frustrated by what they saw as a lack of innovation in on-premise software, they saw an opportunity to bring a second-generation Time, Billing, and Accounting solution for law firms to market.  The result is easy to use, rich in features and elegant. Soluno's main strengths are:
Case/matter management,
Time and cost tracking,
Billing,
Trust account management, and
General ledger accounting. 
Most users are pleased to take advantage of it as a cloud-based application, but they offer an option for firms to host it themselves on a server with cloud access.  It is scaled for solos to small- and mid-sized firms, with a "sweet spot" of around 35 users or timekeepers.  We were also surprised to learn about its flexibility in licensing and cost.
Time and Cost Tracking – Time entry can be done on any device that can access the Internet, although an offline option is also available for synchronization once the device again gains internet access. 
What I also noticed, however, was an option in the lower right corner of that entry screen: a rectangle with the phrase "Drop Import File Here".

Both hard costs (client-related costs billed to a firm) and soft costs (such as postage, fax, etc.) can also be tracked and assigned to cases/matters. Each time or expense item will be posted to a back end, general ledger accounting system for a one-time entry solution.
Billing – If users are coming from another system, Soluno will convert their bill designs or layouts, although there is a bill design feature.  It allows for simple or complex billing arrangements ranging from hourly to flat fee to split billing, split payments, and transfers from trust.  It also supports electronic billing in the following formats:  Ledes98B, Ledes98BI (International), Ledes 2000, Ledes 2.0, Open Invoice, CounselLink and Tymetrix.  Clients can be billed individually or in batches. Bills can be printed to hard copy, .PDF, and optionally emailed to clients.
Accounting – Because Soluno is an all-in-one solution, it includes a full general ledger accounting system. Reports include:
Financial statements,
Bank reconciliation reports, and
Three-way trust reconciliation reports
Accounts Receivable,
Accounts Payable,
Cash Flow, etc. 
Users may record deposits and generate checks so there is no need to also pay for another accounting program or application.
Links & Integrations – Soluno can track documents and emails in and of itself; but if users wish a more robust solution, it has a great link with NetDocuments.  It integrates with Office 365 and also has links to Clio, Fattmatter and now LawPay.  Through these integrations, Soluno continues to do what it does best, while working with other best of breed applications to deliver scalable solutions for their users.
Data Migration/Conversion – Attention all PCLaw Users!  Since the makers of Soluno were also the creators of PCLaw, guess what – if you want to move to the cloud with your decades-old database, you will get every transaction and record converted to Soluno.  Every.  Single.  One.  All history.  Everything.  And data conversion/migration can also happen with databases from other software programs as well.  But here's the best part: Data migration is free when customers prepay their first year.  This is the only company we've come across that makes this offer.  That can save a law firm literally thousands of dollars. 
Support –There is a Live Chat window available at all times within Soluno for questions, as well as a toll-free support number.  Soluno also has a Certified Consultant program (of which we are proud to be a part) that can assist with migration and provide training for customers and/or their bookkeepers.
For all of these reasons, we added Soluno to those programs and applications we support at Crosspointe Consulting Group.  Please contact us if you want to learn more about this affordable solution for your law firm's practice management needs. We can be reached at 877-357-0555 or write to us at [email protected].
Related Posts: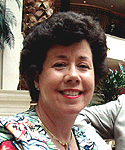 Dana Riel is President and Founder of Business Solutions, Inc., serving the Washington, D.C. metropolitan area since 1985. Her firm is the authorized training center for the region for Time Matters and PCLaw by PCLaw|Time Matters, PLLC; Timeslips and Peachtree Accounting by Sage Software; and QuickBooks by Intuit Corporation. As a trainer, Dana has provided training services to organizations such as the DOD Defense Logistics Agency, Judge Advocate General's Office (JAG)/Department of the Navy, University of the District of Columbia School of Law, U.S. Department of Commerce and the U.S. Department of Veterans Affairs, as well as with small‐ to mid‐size law firms in the Baltimore‐Washington D.C. area. In 2009, she participated in the series of day‐long seminars sponsored by the District of Columbia Bar Association Practice Management Section, titled "Basic Training: Learn About Running a Law Office". Ms. Riel also served as an Adjunct Professor in Georgetown University's Paralegal Studies Program, having taught the course, "Legal Ethics/Legal Technology" in 2009; and "Legal Technology" for the Spring and Summer Semesters of 2010. She presently serves on the Advisory Board for PCLaw|Time Matters, PLLC.