Sage Timeslips has issued its quarterly service release for those of our clients using Timeslips Premium.  The March service release brings those users up to Version 30.0.3.71.  If you use Timeslips Premium and do not see this version under your Help > About Timeslips Premium screen, you need to apply this latest update.
This release adds some new features to the program:
The ability to increase the font size on name lists, the Slip List and Transaction Lists – New monitors are great!  Pictures are crisp and streaming videos look oh so good. But when it comes to reading text, we hear from many of our clients that the fonts are too small. That's what happens when you get these 4K and higher monitors. Until now, the only solution was to use Windows Magnifier or change your display settings. Now there are settings in each of these lists to increase the font size making the view easier to see.
New Flat Fee Analysis fields for custom reports – Timeslips keeps adding more and more fields for use in custom reports. This latest group allow users to show how billing arrangements affect your client's next bill and can be used to create custom calculations. (Custom calculations? We can take fields and add, subtract, etc. to get values?  Yes, you can!  Ask us.)
More integrations with AffiniPay services – Users have long been able to integrate LawPay with their Timeslips program, allowing them to accept credit card and other electronic payments and turn them into accounts receivable or trust fund transactions.  It is used by thousands of law firms and is endorsed by most bar associations.  However, AffiniPay also offers this type of service for other industries.  This service release of Timeslips now offers integrations with CPACharge or ClientPay.
The manufacturers of Timeslips Premium offer four service releases each year and if you haven't kept up, you're missing some important benefits –
Updates to LEDES electronic billing formats (LEDES 2000, LEDES XML)
More filters for the History Bill for the Court to improve the appearance of a recap bill
or fee petition for the court
More information displayed in the Audit Trail
Save / Restore your desktop to track the open windows in Timeslips
Improved Scheduled Backup service
And much more!
 At Crosspointe, we like to think that if you invest in a program, you own 100% of it. Your billing program is essential to the profitability of your organization. Our team would like to help you get the most out of this and your other technology investments. Contact us at 877-375-2810 or write to us at [email protected]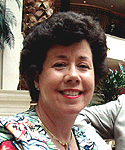 Dana Riel is President and Founder of Business Solutions, Inc., serving the Washington, D.C. metropolitan area since 1985. Her firm is the authorized training center for the region for Time Matters and PCLaw by PCLaw|Time Matters, PLLC; Timeslips and Sage 50 Accounting by Sage Software; and QuickBooks by Intuit Corporation. As a trainer, Dana has provided training services to organizations such as the DOD Defense Logistics Agency, Judge Advocate General's Office (JAG)/Department of the Navy, University of the District of Columbia School of Law, U.S. Department of Commerce and the U.S. Department of Veterans Affairs, as well as with small‐ to mid‐size law firms in the Baltimore‐Washington D.C. area. In 2009, she participated in the series of day‐long seminars sponsored by the District of Columbia Bar Association Practice Management Section, titled "Basic Training: Learn About Running a Law Office". Ms. Riel also served as an Adjunct Professor in Georgetown University's Paralegal Studies Program, having taught the course, "Legal Ethics/Legal Technology" in 2009; and "Legal Technology" for the Spring and Summer Semesters of 2010. She presently serves on the Advisory Board for PCLaw|Time Matters, PLLC.