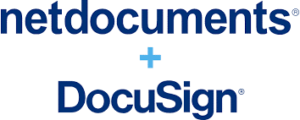 It's challenging enough to get clients to physically sign documents.  A pandemic didn't make it easier.  NetDocuments has a solution – its latest integration with DocuSign, the leader in electronic signatures.  With this latest development from NetDocuments, users can easily send, receive, and track eSignatures and do it all within a secure environment.
Here's how this works –
Step 1: Open a Document and Prepare for Signatures
In NetDocuments, once you have activated the integration with DocuSign, locate your document and execute the command Send to Application.  A window will appear and there will be a hyperlink with the option to launch the application DocuSign.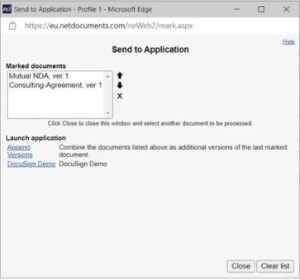 This will launch the DocuSign service, displaying the document(s) with options to add more, show recipients, settings, etc.

Once you've chosen the options, an "envelope" is created containing those documents which are still securely located within NetDocuments.
Step 2: Select Your Recipients
DocuSign now asks you to identify the signatories –

Emails can be added one at a time, or a bulk list can be imported.
Step 3: Open the Document(s) and Mark for Signatures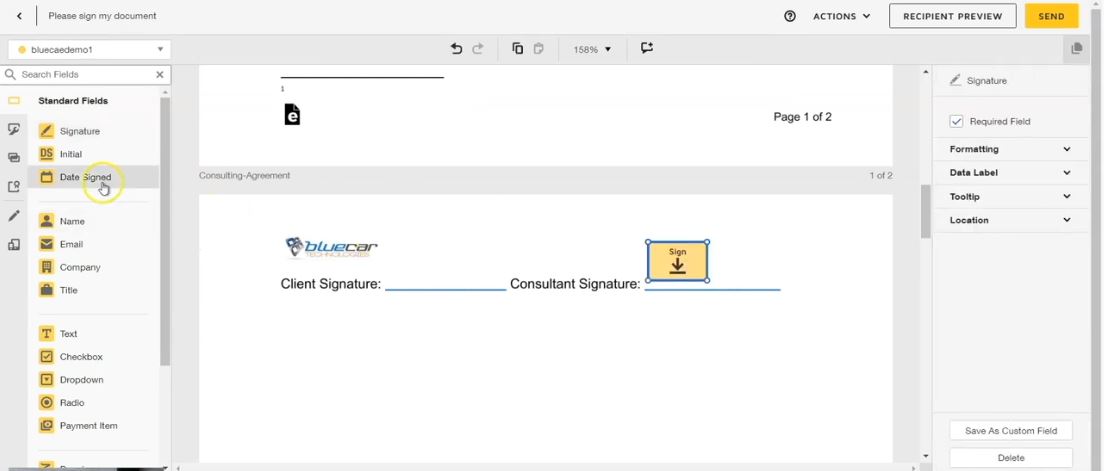 Once this is complete, emails to recipients will be generated with the documents attached –

Once the documents are signed, the recipient can email them back to you.
When the signed documents are received, DocuSign automatically uploads those documents back into NetDocuments.  You can choose whether the executed documents should replace the official, unsigned versions, or select a new location to save the final copies.
This process allows users to streamline sending, tracking and accepting signed and executed documents.  It's easy.  It's intuitive.  It's efficient.  In short, it's just another way for NetDocuments to bring additional value to their clients.
Our NetDocuments consultants at Crosspointe are here to show you how to get the most from your investment in this secure, versatile service.  Want to know more?  Contact us at 877-375-2810 or write to us at [email protected].
Related Articles:
News from NetDocuments Elevate 2021 Conference
ndCompare: Comparing Documents with NetDocuments
NetDocuments: Pulling it All Together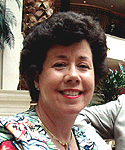 Dana Riel is President and Founder of Business Solutions, Inc., serving the Washington, D.C. metropolitan area since 1985. Her firm is the authorized training center for the region for Time Matters and PCLaw by PCLaw|Time Matters, PLLC; Timeslips and Sage 50 Accounting by Sage Software; and QuickBooks by Intuit Corporation. She also serves as a consultant for Caret Legal (formerly known as Zola Suite), CosmoLex, Soluno & TimeSolv.  As a trainer, Dana has provided training services to organizations such as the DOD Defense Logistics Agency, Judge Advocate General's Office (JAG)/Department of the Navy, University of the District of Columbia School of Law, U.S. Department of Commerce and the U.S. Department of Veterans Affairs, as well as with small‐ to mid‐size law firms in the Baltimore‐Washington D.C. area. In 2009, she participated in the series of day‐long seminars sponsored by the District of Columbia Bar Association Practice Management Section, titled "Basic Training: Learn About Running a Law Office". Ms. Riel also served as an Adjunct Professor in Georgetown University's Paralegal Studies Program, having taught the course, "Legal Ethics/Legal Technology" in 2009; and "Legal Technology" for the Spring and Summer Semesters of 2010. She presently serves on the Advisory Board for PCLaw|Time Matters, PLLC.