On August 16, Sage Software, the manufacturers of Timeslips Premium, announced a service release that includes new features for Timeslips Premium. This is the first release since Sage Timeslips announced its priority would be moving forward with Timeslips Premium. It is not intended, nor will it work, with Timeslips Version 2020.
What are the new benefits for Premium subscribers?
Restrict Slip Entry Before or After a Date – We've often heard the lament of billing administrators that timekeepers will back date slips, or mistakenly enter them with the wrong years (2029? Really?).  This leads to fees and costs that are often excluded from bills.  Now administrators have the ability to prevent timekeepers from entering charges with dates in ranges that have already been billed; or warn them if dates are used in the future.
Enhancements for Slip Timers – It's now easier to detect if timers are running on slips with a new Stop Timers dialog box. This window shows slips with timers running – and their duration — so it is easy to spot anomalies.  There is also an option to stop a timer automatically if it hits a certain threshold (example:  no timer should exceed 8.0 hours).
Password Protect Bills & Statements – Email bills in .PDF format and they go out into the internet universe. And the detail of the services provided to clients is there for anyone to see.  If that is a concern, users can now password-protect bills and statements printed to PDF, so unauthorized viewers cannot open them.
Lists, Lists, Lists! – Look what we can do!
Change the fields that appear in List windows
Print a list of names from a list window that reflects the columns you chose to display
Search on any of the displayed columns in a name list
New Options for LawPay –

Support for LawPay eChecks
New tokens for LawPay messages on bills that include replenishment amounts ("LawPay Link with Invoice plus Replenish Amount" and "LawPay Link with Balance plus Replenish Amount")
Email Message Requesting Replenishment of Funds – At last: the ability to directly send an email message to a client requesting replenishment of their funds balance without having to send a bill
In addition to these new features, the service release also addresses issues reported by Timeslips Premium users.
Our Timeslips Certified Consultants at Crosspointe remain committed to offering our clients a choice between ordering Sage Timeslips 2020 (the permanent license edition) and Sage Timeslips Premium (the subscription edition) as long as we are allowed, through September 30, 2020.  We would be happy to discuss the advantages of either solution, and hope you will contact us with questions by emailing us at [email protected]; or calling us at 877-357-0555.
Related Articles: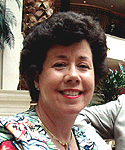 Dana Riel is President and Founder of Business Solutions, Inc., serving the Washington, D.C. metropolitan area since 1985. Her firm is the authorized training center for the region for Time Matters and PCLaw by PCLaw|Time Matters, PLLC; Timeslips and Sage 50 Accounting by Sage Software; and QuickBooks by Intuit Corporation. She also serves as a consultant for Caret Legal (formerly known as Zola Suite), CosmoLex, Soluno & TimeSolv.  As a trainer, Dana has provided training services to organizations such as the DOD Defense Logistics Agency, Judge Advocate General's Office (JAG)/Department of the Navy, University of the District of Columbia School of Law, U.S. Department of Commerce and the U.S. Department of Veterans Affairs, as well as with small‐ to mid‐size law firms in the Baltimore‐Washington D.C. area. In 2009, she participated in the series of day‐long seminars sponsored by the District of Columbia Bar Association Practice Management Section, titled "Basic Training: Learn About Running a Law Office". Ms. Riel also served as an Adjunct Professor in Georgetown University's Paralegal Studies Program, having taught the course, "Legal Ethics/Legal Technology" in 2009; and "Legal Technology" for the Spring and Summer Semesters of 2010. She presently serves on the Advisory Board for PCLaw|Time Matters, PLLC.