Toronto was chilly but the news was hot from the Amicus Attorney Consultants' Conference, where the plans for several ambitious new products were unveiled by the marketing and product development teams. Some of these cannot be discussed here due to confidentiality, but the most important announcement was that Amicus Premium Billing is in early beta and is available for testing by consultants.
 Amicus Premium Billing is fully integrated with Amicus Premium Edition, sharing menus and database to provide one-stop practice management and billing capability. The development team for Premium Billing is headed by Georges Alves, formerly the product manager for PCLaw, and also includes other former members of the PCLaw support team. As you might expect from this team, the billing system is sophisticated, highly featured and includes the billing, reports and options to make it competitive with well established billing programs. The product is billing without its own general ledger system, but will integrate fully, on a cash basis, with Quickbooks.
 The development and support teams at Gavel & Gown have been considerably strengthened with a number of strong recent recruits. One session was devoted to conversion from Time Matters and it is clear that Gavel & Gown is working to win law firms over to the Amicus Attorney ease of use and natural workflow. Another session featured the nicely designed integration between the Worldox document management program and Amicus Attorney Premium Edition.
 The new Amicus Attorney 2011 products, both in Small Firm and Premium Editions, feature improved capture of billable time via new Time Assistant function which picks up all entries, such as to-dos, appointments, and email, which have not yet been billed. The Time Entry screen can now allow users to make time entries for other timekeepers, a welcome enhancement for support staff.
 Gavel & Gown has stayed independent and still is driven by the vision of the founder and  CEO, Ron Collins. The company's products look fresh, useful and ready for the next round.
 We will have more details to share with our readers as those details become available and are cleared for release by Gavel & Gown. We will keep the info flowing from our end just as soon as we are able to.
 In the meantime feel free to contact us at [email protected] if you want to discuss what the new Amicus offerings may offer to your firm.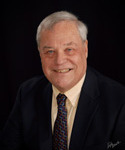 Jack Schaller has been active in the field of law office technology since 1989, and has worked with a variety of commercial accounting, legal billing, practice management, and document management software products during his twenty plus years in the software consulting field. During his tenure as a software consultant he has garnered many sales and service awards for his work with legal software products. Jack is a frequent presenter at legal conferences and seminars, and is a regular contributor to TechnoLawyer and other technology publications.