Last week we looked at the beginning of a process by which a prospective client can be tracked in PCLaw by using the Contact Manager.  This week, we'll look at another feature that can help us: the Client Intake form.
PCLaw's automated client intake process allows users to open a new file by using a template intake form. In doing this, it can –
Set up a client contact record or convert a Contact to a Client
Collect and insert information into a client record
Initiate a Conflict Check, and even
Create a new client matter
To begin this process, go to the File menu ⇒Client Intake
Step #1: Begin the Client Intake process 
Once you execute this command, you will see a screen that allows for the option of starting a new client intake form; or resuming an existing one. We will begin a new client intake process.
Click on the Next button to continue.
This screen gives users some options –
How the form will be viewed by the prospective client –
As an attachment to an email
If the prospective client is onsite, the form can be displayed on screen to be completed in the office
Printed out for the prospective client to fill out and return
In this example, we'll elect to send the intake form as an attachment to an email –
Enter the prospective client's name and email address OR
Click on the Contact button to bring up the Contact Manager.
Select the prospective client's name to insert details
You may edit the subject line and email message
You may optionally set up a To Do with deadline date for follow up
Click on the Next button to continue
PCLaw will send this information to an Outlook Email message form.
Click Send to send the message with the intake form as an attachment
Step #2: Import information from the email attachment
When the prospective client fills out the attachment, they will send it back as per the instructions in the message. Launch PCLaw and open the attachment.
The Client Intake command will commence with the option to Resume the Client Intake process
You may edit and add to the information that is presented on this screen
There is an option to add to the Notes
There is a button to initiate a Conflict Check
There is an option to create a follow-up Appointment
Click on the Next button to continue or work on this later by clicking on Save & Close
On this last screen –
Indicate whether a Conflict Check was initiated, reviewed and enter notes for its outcome
Again, there is an option here to create a follow-up Appointment
Finally, you may indicate whether or not to make this Contact a Client
if  Yes, the Contact record will become a Client record
There is also an option to Generate a Letter to the new Client
if  No, the Contact record has the option of being archived
There is an option to create a new Matter record for this Client
With this feature, PCLaw is no longer a program that merely records a new Matter after the fact, but is a program that becomes part of the process of growing a law firm's practice.
Through consultation, customization services and training, the members of Eastern Legal Systems can work with you to get the most from this versatile practice management program, call us at 877-ELS-0555.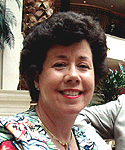 Dana Riel is President and Founder of Business Solutions, Inc., serving the Washington, D.C. metropolitan area since 1985. Her firm is the authorized training center for the region for Time Matters and PCLaw by PCLaw|Time Matters, PLLC; Timeslips and Sage 50 Accounting by Sage Software; and QuickBooks by Intuit Corporation. She also serves as a consultant for Caret Legal (formerly known as Zola Suite), CosmoLex, Soluno & TimeSolv.  As a trainer, Dana has provided training services to organizations such as the DOD Defense Logistics Agency, Judge Advocate General's Office (JAG)/Department of the Navy, University of the District of Columbia School of Law, U.S. Department of Commerce and the U.S. Department of Veterans Affairs, as well as with small‐ to mid‐size law firms in the Baltimore‐Washington D.C. area. In 2009, she participated in the series of day‐long seminars sponsored by the District of Columbia Bar Association Practice Management Section, titled "Basic Training: Learn About Running a Law Office". Ms. Riel also served as an Adjunct Professor in Georgetown University's Paralegal Studies Program, having taught the course, "Legal Ethics/Legal Technology" in 2009; and "Legal Technology" for the Spring and Summer Semesters of 2010. She presently serves on the Advisory Board for PCLaw|Time Matters, PLLC.