PCLaw by LexisNexis is a versatile, all-in-one time tracking, cost tracking, billing and accounting, practice management program that gives its users several ways to enter their time and fees. One recent feature is utilizing the Time Calendar. Using this allows timekeepers to:
See how they are doing through the month
Ensure they are meeting their goals
Note if they are missing any time
Here's how it works:
In PCLaw, open up a calendar view

Click on the Time tab
Total time is shown on the dates it was worked.
Any days on the calendar highlighted in red are days in which no time was recorded
3.  How to fix this –>  Right-click on a day in which you wish to record time
Select the option to Create New Entry to be taken the Time Sheet View to manually enter time
Select the option to use the Time Entry Advisor to see if you can turn an appointment or To Do into a time entry
Do you want to make sure you're meeting your goals for billing?  The Time Calendar screen can help here as well.  Set up your goal in the Lawyers and Rates screen.  Then, when you display the Time Calendar, days in which you met your goal will be highlighted in purple; days in which time is less than the minimum goal will be displayed in red.
This is a faster and easier way to ensure that timekeepers – and their supervisors – see if time is being entered and goals are met.
This feature is one of many that take PCLaw beyond a billing and accounting program; and meet the practice management needs of a firm.  Want to learn more?  Our consultants at Crosspointe are here to help!  We provide training, custom reporting and other implementation services to help you get the most from your programs.  Be sure to call us at (877) 357-0555 or write to us at [email protected].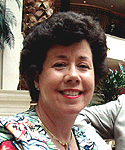 Dana Riel is President and Founder of Business Solutions, Inc., serving the Washington, D.C. metropolitan area since 1985. Her firm is the authorized training center for the region for Time Matters and PCLaw by PCLaw|Time Matters, PLLC; Timeslips and Sage 50 Accounting by Sage Software; and QuickBooks by Intuit Corporation. As a trainer, Dana has provided training services to organizations such as the DOD Defense Logistics Agency, Judge Advocate General's Office (JAG)/Department of the Navy, University of the District of Columbia School of Law, U.S. Department of Commerce and the U.S. Department of Veterans Affairs, as well as with small‐ to mid‐size law firms in the Baltimore‐Washington D.C. area. In 2009, she participated in the series of day‐long seminars sponsored by the District of Columbia Bar Association Practice Management Section, titled "Basic Training: Learn About Running a Law Office". Ms. Riel also served as an Adjunct Professor in Georgetown University's Paralegal Studies Program, having taught the course, "Legal Ethics/Legal Technology" in 2009; and "Legal Technology" for the Spring and Summer Semesters of 2010. She presently serves on the Advisory Board for PCLaw|Time Matters, PLLC.