Last week we brought our readers up to date

with the latest news about Time Matters, an enterprise grade law office practice management solution from the manufacturer, PCLaw|Time Matters, LLC.  Today we'd like to update our readers with their latest news on another product, PCLaw: an all-in-one back-office practice management program emphasizing time & billing, accounting and trust fund management.
PCLaw still supports two databases: a CTREE database for small sites and a SQL database for medium to larger sites, or for those firms that need more scalability and power.  The latest version of the program is PCLaw Version 2021 R1.  It will upgrade both CTREE customers and SQL customers.  It is important when upgrading to let sales or technical support know which type of existing database you have.
PCLaw Support Life Cycle—All access to technical support and software updates will be discontinued as of the dates below for the following versions of PCLaw:
PCLaw (CTREE)
Versions 14.0-14.1x

                         

June 30, 2022
Versions 14.3-14.4x

                         

December 31, 2022
PCLaw Enterprise (SQL)
Versions 16.0-16.3

                           

June 30, 2022
Versions 16.4-16.7x

                         

December 31, 2022
If you subscribe to an Annual Maintenance Plan (AMP) and are on one of these versions, we encourage you to upgrade to Version 2021 R1 prior to these dates to continue receiving support.
New features included in PCLaw Version 2021 R1 are as follows:
Updated payroll integration with ADP—Allows for continuous use of ADP Run beyond the update ADP has made for new security requirements.
Improved Data Backups

—

Reliably backup large CTREE database files. Introducing the 64-bit PTA backup format for backing up and restoring a

 

PCLaw

 

database, which is designed to handle much larger files than the

 

traditional .PLA

 

format.
Easily resolve duplicate keys

—

For CTREE databases, support is no longer required to resolve duplicate keys. When a duplicate key is detected by the program, customers can safely and reliably fix the error themselves and return to their work. Duplicate keys are also now fixed automatically, whenever

 

PCLaw

 

C-tree databases are re-indexed.
PCLaw Verify

—

This new service helps firms running versions of

 

PCLaw

 

using the CTREE database format to proactively scan and assess

 

PCLaw

 

data files to address potential issues while minimizing disruption to the firm's operations.

 

PCLaw

 

Verify will make a scheduled backup of firm data and store it safely and securely in the Cloud. When a backup is made, the data will be tested for corruption.
PCLaw Go—Users can track billable hours and matters, quickly connect with contacts, easily access key financial metrics, and view and edit calendar appointments directly from the

 

PCLaw

 

app.
Attention Amicus Attorney Customers—In case those of you who link PCLaw with Amicus Attorney don't know, recent PCLaw versions no longer support the link with Amicus Attorney.  There are instructions that address this issue.  They can be found at Amicus Link Does Not Work After Upgrading PCLaw (force.com).
AMP Renewals—Improvements to software do not come without cost and the manufacturer, PCLaw|Time Matters LLC, announced price increases to their Annual Maintenance Plan (AMP) customers.  Customers will receive notification sixty days before their subscription renewal date, but we want to alert our clients now that the cost will be increased to $89.00 per user per month.
Reinstatement Pricing—Those customers who chose in the past not to renew their AMP subscription but who now want to do so have a choice –
Reinstate their subscription at the regular subscription rate of $89.00 per user per month.

  

This will grant those users

 

subscription licenses,

 

which will need to be renewed annually in the future to ensure the database does not revert to a Read Only status
Reinstate their older versions

 

that have perpetual licenses and who want to keep them that way

 

at $89.00 per user per month PLUS a "reinstatement fee".

  

Clients who wish to take advantage of this offer may contact us or their account managers for reinstatement pricing.
There is also a campaign by the manufacturer to encourage PCLaw users to switch to another one of their offerings: a cloud-based practice management application called LEAP.  We've written posts about this application, and you can find them in our blog post library. 
Our team at Crosspointe Consulting Group is committed to keep our clients up to date regarding the software products and applications we support.  We are not "wedded" to any one program but want our clients to have the best solutions to meet their needs.  Please contact us if you have any questions, need assistance or want to talk about other solutions.  Call us at 877-375-2810 or write to us at [email protected].
Related Articles: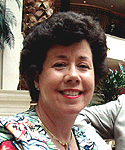 Dana Riel is President and Founder of Business Solutions, Inc., serving the Washington, D.C. metropolitan area since 1985. Her firm is the authorized training center for the region for Time Matters and PCLaw by PCLaw|Time Matters, PLLC; Timeslips and Sage 50 Accounting by Sage Software; and QuickBooks by Intuit Corporation. As a trainer, Dana has provided training services to organizations such as the DOD Defense Logistics Agency, Judge Advocate General's Office (JAG)/Department of the Navy, University of the District of Columbia School of Law, U.S. Department of Commerce and the U.S. Department of Veterans Affairs, as well as with small‐ to mid‐size law firms in the Baltimore‐Washington D.C. area. In 2009, she participated in the series of day‐long seminars sponsored by the District of Columbia Bar Association Practice Management Section, titled "Basic Training: Learn About Running a Law Office". Ms. Riel also served as an Adjunct Professor in Georgetown University's Paralegal Studies Program, having taught the course, "Legal Ethics/Legal Technology" in 2009; and "Legal Technology" for the Spring and Summer Semesters of 2010. She presently serves on the Advisory Board for PCLaw|Time Matters, PLLC.