Season's Greetings!
Following the Thanksgiving holiday we at Eastern Legal Systems find not bells, but our phones ringing with questions from clients looking to the end of their fiscal year and the related filings and reporting requirements.
How is your organization positioned to wrap up your firm's financial status for the year?
What reports are you required to produce?  For your organization? For your clients? For your accountant?
Do you know the steps required for year-end closing in your billing and/or accounting programs?
Have you met with your accountant or financial advisor to plan your organization's tax strategy? Can you make any last-minute purchases to maximize your position? Defer any revenue recognition until next year?
How well is your network and hardware functioning? Do your year-end plans include upgrades? Do they involve equipment – or a move to the "cloud"?
How would new equipment – and possibly new operating systems — impact your existing programs and applications?
Is it time to upgrade your software? Or add licenses or other add-on features? Many software companies face their own end of the year, and offer end-of-year license sales and discounts to boost their revenues. Do you know about these hidden gems? (Hint: dealing directly with the software manufacturer does NOT always mean you'll get the best price, or even a discount…you gotta know who to ask….. )
Our consultants at Eastern Legal Systems support a variety of software products, and can work with you to get the best pricing on upgrades and new software purchases. We can also work with you in the areas of implementation, customization, product integration and training, so you can get the most out of the programs you may already own. Call us at 1-877-ELS-0555 for more information, or send us an email at [email protected]. We can help you end the old year efficiently and get ready to ring in the new one.
Have a wonderful holiday season, but don't forget to plan for 2014 before the festivities kick in.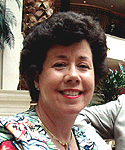 Dana Riel is President and Founder of Business Solutions, Inc., serving the Washington, D.C. metropolitan area since 1985. Her firm is the authorized training center for the region for Time Matters and PCLaw by PCLaw|Time Matters, PLLC; Timeslips and Sage 50 Accounting by Sage Software; and QuickBooks by Intuit Corporation. She also serves as a consultant for Caret Legal (formerly known as Zola Suite), CosmoLex, Soluno & TimeSolv.  As a trainer, Dana has provided training services to organizations such as the DOD Defense Logistics Agency, Judge Advocate General's Office (JAG)/Department of the Navy, University of the District of Columbia School of Law, U.S. Department of Commerce and the U.S. Department of Veterans Affairs, as well as with small‐ to mid‐size law firms in the Baltimore‐Washington D.C. area. In 2009, she participated in the series of day‐long seminars sponsored by the District of Columbia Bar Association Practice Management Section, titled "Basic Training: Learn About Running a Law Office". Ms. Riel also served as an Adjunct Professor in Georgetown University's Paralegal Studies Program, having taught the course, "Legal Ethics/Legal Technology" in 2009; and "Legal Technology" for the Spring and Summer Semesters of 2010. She presently serves on the Advisory Board for PCLaw|Time Matters, PLLC.