Many of us would not rank tracking our time as one of the things we like to do. However, iTimekeep by Bellefield Systems may make you change your mind. We first saw this at the ABATECH conference in Chicago last March, and were pleased to meet with members of Bellefield Systems at our Timeslips conference last week.
Simply put, iTimekeep is a cloud-based, front-end application that tracks time and expenses.  It links with Sage Timeslips (Perpetual and Versions 2017 and higher), Time Matters, Billing Matters, PCLaw and Juris.  And it works on any device that can connect to the internet – desktops, laptops, tablets, smartphones – and yes, even smart watches.
So how can a cloud app work with on-premise software? In the case of Sage Timeslips, a file would be installed on the machine that contains the Timeslips database.  Changes to the database such as adding or changing timekeeper, client, task, expense or reference names are synced in real time.  Time and expense data from each user is also sent to the database although, in the case of Timeslips, it will need to be periodically imported by an administrator.
One fact that impressed us is that while users can see data on their device, no data is stored on it. So if a user loses a phone or tablet, their information is not exposed or compromised.
We were also impressed with iTimekeep's use of dictation features contained in devices. So if you use an iOS or Android device and it has the ability to take dictation, users may utilize this to dictate descriptions for their time or expenses.
In addition to time and expense tracking, iTimekeep comes with two additional and optional modules: THRIVE and OCG
THRIVE is a module that implements a firm's time entry policy. Set your goals for each timekeeper. Run a Missing Time Report to see how well they are met. These features are already in Timeslips so what's the difference here? At the bottom of each user's screen, they get a grade for the day. ("Based on your goals, you got a C today!") And is there anyone who wouldn't accept the challenge to get a good grade?
OGC is a module that applies client-specific billing guidelines for end-user time and expense tracking. Many firms lose revenue because their bills are not in compliance with client guidelines. And the biggest complaint of billing administrators is that they send out memos but end-users forget their warnings.   Is there a client who won't allow for long distance phone charges or use of the word "database" (which implies clerical work)? Set up the rules and they are sent out via iTimekeep so that your users can't make a mistake. This module will send out a warning that a task or expense is not allowed; or suggest another word for a word or phrase that would not violate a rule.
The makers of iTimekeep believe that when people want to check their mail, they grab the first device that is at hand to do it. Why not take the same approach when it comes to contemporaneous time tracking?   Our team at Crosspointe Consulting group would be glad to show you how versatile this time and expense tracking service can be and answer your questions about it. Call your consultant at 877-357-0555 or write to us at [email protected].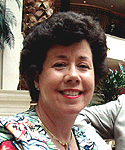 Dana Riel is President and Founder of Business Solutions, Inc., serving the Washington, D.C. metropolitan area since 1985. Her firm is the authorized training center for the region for Time Matters and PCLaw by PCLaw|Time Matters, PLLC; Timeslips and Sage 50 Accounting by Sage Software; and QuickBooks by Intuit Corporation. She also serves as a consultant for Caret Legal (formerly known as Zola Suite), CosmoLex, Soluno & TimeSolv.  As a trainer, Dana has provided training services to organizations such as the DOD Defense Logistics Agency, Judge Advocate General's Office (JAG)/Department of the Navy, University of the District of Columbia School of Law, U.S. Department of Commerce and the U.S. Department of Veterans Affairs, as well as with small‐ to mid‐size law firms in the Baltimore‐Washington D.C. area. In 2009, she participated in the series of day‐long seminars sponsored by the District of Columbia Bar Association Practice Management Section, titled "Basic Training: Learn About Running a Law Office". Ms. Riel also served as an Adjunct Professor in Georgetown University's Paralegal Studies Program, having taught the course, "Legal Ethics/Legal Technology" in 2009; and "Legal Technology" for the Spring and Summer Semesters of 2010. She presently serves on the Advisory Board for PCLaw|Time Matters, PLLC.