If you are using Sage 50 2021, when you open the application on or after March 2 you will see an "obsolescence" message appear. This is Sage's method to announce that Sage will no longer support the Sage 50 2021 product. What does this really mean?

If you have an active BusinessCare support plan with Sage – either via a Sage 50Cloud subscription or with a Perpetual license that has been renewed – the message will encourage you to download the 2022 edition of your product and install it, to continue receiving support from Sage. 
If you do not have an active BusinessCare plan, the message will direct you to call the Sales Department at Sage to purchase a 2022 upgrade license.
So, what does this mean for my use of Sage 50?
In short, absolutely nothing, unless:
You use the payroll portion of Sage 50, and need your tax tables updated periodically
You need to print W-2's or 1099's from within the application, via Aatrix
You process credit card payments directly in the Sage 50 software, via Paya
These integration functions are "edition-specific", and Sage drives upgrade sales by requiring users of these integrations to stay current with their software. Other 3rd party integration products (e.g. , AutoEntry) may or may not choose to only function with the current edition of Sage 50.
So, depending on your organization's use of Sage 50, you may need to consider upgrading to the 2022 edition of Sage 50, or you may be able to blithely ignore this so-called "warning" and continue with your current edition of the software.
Crosspointe will continue to support all editions of Sage 50 for as long as the manufacturer allows and  we have the tools available to do so.

Two additional issues are looming on the horizon, however, which may have consequences for your use of an "obsolete" (to Sage, anyway) edition of the Sage 50 software:
Windows 11 has started to appear on many computers as an update option, and is shipping pre-installed on many new computers. Sage has not, and is unlikely to, certify older versions of their software as compliant with Windows 11. Older versions of Sage 50 may run on Windows 11, or may not. This remains uncharted territory.
Rumors have abounded for some time that Sage will – eventually – discontinue sale of "Perpetual" licenses, moving to an entirely subscription-based sales approach, as they now do with the "Cloud" version of Sage 50. A sister product to Sage 50, Sage Timeslips, made this transition to subscription-only licenses in 2020. If you are wary of the subscription method for acquiring software licenses, this is a good time to purchase a Perpetual license for Sage 50 2022, while those licenses are still available for sale.
The software market, like the technology industry in general, is morphing into new methods of sales and revenue generation. Subscriptions are a key element of this transition. Like it or not, software subscriptions are here to stay. If you are wary of this approach to acquiring software, you can still purchase a perpetual license for Sage 50 for your upgrade, and operate it without regard to Sage's assertion of "obsolescence". How long that will remain the case is anybody's guess.
Finding all of this confusing? Join the club! We try to monitor all of these "evolutions" as closely as we can, but inevitably need to rely on what our software vendors choose to reveal to us, as their so-called "partners". We are happy to discuss options and share information with our clients as needed. Give us a call at 877-375-2810 or email us at [email protected] if you want to discuss your needs in more detail.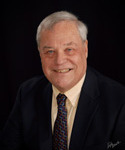 Jack Schaller has been active in the field of law office technology since 1989, and has worked with a variety of commercial accounting, legal billing, practice management, and document management software products during his twenty plus years in the software consulting field. During his tenure as a software consultant he has garnered many sales and service awards for his work with legal software products. Jack is a frequent presenter at legal conferences and seminars, and is a regular contributor to TechnoLawyer and other technology publications.