I confess to being a sceptic about Sage 50 Remote Data Access (formerly Sage Drive). When this feature was first released by Sage a few years ago, I saw it as a "Cloud wannabe", a mash-up of web and onsite technologies that missed the target. With some recent changes in the 2021 Edition of Sage 50, along with my own experience actually testing the feature, I have revised my formerly negative attitude. I can now see some tangible advantages to this approach. Not for everybody, and some cautions remain, but in the right situation it is a feature to explore further.
How it Works
Here is a very brief overview of how Sage 50 Remote Data Access works:
From Maintain|Users|Set Up User Security, click on the large "Share" button at the top of the screen
Create a Sage ID and password for each user who will be accessing data remotely. The password can be the same as the user's onsite password, but the ID needs to be a valid email address
Install Sage 50 on the "local" computer that will access the data remotely. If you are using a laptop that is also used in the office to access Sage 50 data over the network, this step in not necessary, since Sage 50 is already installed on that computer.
Log in to the "local" PC to validate the Sage ID and password, and then access the remote data via the "Connect to a Shared Company" menu choice from the main menu.
A more thorough and comprehensive explanation of Sage 50 Remote Data Access can be found in this YouTube video from Sage Software.
The Benefit of More Secure Cloud Storage
In evaluating Sage 50 Remote Data Access, what had not previously occurred to me is that this method of storing accounting data in the Cloud is actually somewhat more secure than a "traditional" (dare I use that term?) Cloud application. Only computers with a valid Sage 50 license installed, and a valid Sage ID, can connect to the location where the accounting data is stored. This is an additional level of data protection beyond the usual login ID and password, which are typically needed in any web application. In addition, access to the remote data remains completely controlled by the onsite installation; sharing can be paused or discontinued at any time by an internal administrative user.
Some Caveats
Out of the box, Sage 50 Remote Data Access is a single-user application, regardless of your onsite license count. This means that only one user at a time can access the remote database. You can set up as many users for remote access as needed, but only one can connect to it at a time. Sage does sell additional licenses for multi-user remote data access, as an "add on" to the Sage 50 subscription. Pricing is dependent on the version of Sage 50 in use and the total number of users needed.
To maintain uniformity in the local and remote database, each opening and closing of a "shared" Sage 50 company, either on premise or remotely, causes a "synchronization file" to be created. Every change to the data (e.g., new or edited transactions, changes to list records, etc. ) in either location is recorded in that synch file. When exiting the application, the synch file writes those changes made in the matching database from the synch file stored on the Internet.
As you might imagine, synchronizing data in this fashion can have a performance impact. This will not be too severe for smaller databases with only a limited number of users, but can create annoying lags for larger databases with multiple remote users. Internet outages at either end can also play havoc with the synchronization process, requiring careful reconstruction of remote activity in the event of a synch failure.
Recommendations
We recommend that you pay attention to these three steps if you are interested in using Sage 50 Remote Data Access:
Test and monitor your Internet connection, at both the office and the remote location(s) before attempting to use Remote Data Access
Test synchronization performance by sharing one of the sample companies included with Sage 50 (e.g., Bellweather Garden Supply) before going "live". Set up your "live" company database only after reviewing performance and the overall synchronization process with sample data.
Maintain daily, discrete backups of your Sage 50 company database in the office, and if possible, store a copy of that backup in a secure Cloud location, so that in the worst of circumstances you can recover lost or changed data in the event of a synchronization failure.
Sage 50 Remote Data Access is definitely not a "one size fits all" solution for all Sage 50 users, but in the right circumstance it can be a very useful tool for remote accounting work.
If you are interested in exploring this further, but are intimidated by the embedded technology and caveats involved in its use, give us a call at 877-375-2810, or email us at [email protected] to discuss your needs, and get some advice from our Sage 50 consultants.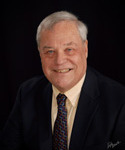 Jack Schaller has been active in the field of law office technology since 1989, and has worked with a variety of commercial accounting, legal billing, practice management, and document management software products during his twenty plus years in the software consulting field. During his tenure as a software consultant he has garnered many sales and service awards for his work with legal software products. Jack is a frequent presenter at legal conferences and seminars, and is a regular contributor to TechnoLawyer and other technology publications.