Clients want to be able to access their documents and understand the next steps on their matters. The challenge, given the news about hacking, is how to provide this information in a secure way. Here we look at three solutions: Amicus Attorney's Client Portal, Citrix ShareFile, and Clio Connect Client Portal.
This year's release of Amicus Attorney Premium Edition 2015 introduced a Client Portal that opens up a means of collaboration with clients, including secure messaging. The secure online portal gives clients real-time access to selected matter information, through a portal website branded with the firm's identify.
All data resides on a server at the firm with end-to-end encryption when accessed. Each client can be given their own account to log in and collaborate on documents and add their own notes. They can also view specific Files along with shared appointments, tasks, documents and notes. The Portal is locked down so that clients see only the particular matter files and the particular Documents, Notes and Events on those files. Clients can also upload new documents and add new Notes on the files. The Client Portal is available with purchase of a maintenance plan from Gavel & Gown Software.
Citrix ShareFile allows secure document sharing with notification of exactly who is viewing your files and when. Users can send secure links to documents right from email with the ShareFile Plugin for Microsoft Outlook, which can also encrypt the email itself and set password protection on the download. You can be notified when your recipient downloads the file. All communications between ShareFile and the user are encrypted using either SSL or TLS encryption protocols and up to AES 256-bit encryption. Firms can choose between ShareFile-managed public cloud, on-premises storage at the firm, or use a hybrid of the two. ShareFile integrates with Worldox and iManage document management.
Clio, the popular cloud practice management and billing system, offers client collaboration though a secure portal through which they can access specific documents or bills (invoices). In addition, the portal has a secure messaging feature to allow safe communication of sensitive information. Clio Connect enables clients to use online bill-paying. Clio displays a link to an outstanding invoice, and the client can pay the bill via LawPay using a credit card.
These solutions all offer secure sharing of documents. Amicus Attorney and Clio both go further to provide secure messaging and to share information about matters with clients.
To learn more about how your firm can benefit from secure collaboration with clients, contact the partners at Eastern Legal Systems by phone at 877-357-0555 or by email at [email protected].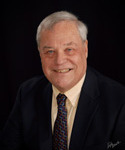 Jack Schaller has been active in the field of law office technology since 1989, and has worked with a variety of commercial accounting, legal billing, practice management, and document management software products during his twenty plus years in the software consulting field. During his tenure as a software consultant he has garnered many sales and service awards for his work with legal software products. Jack is a frequent presenter at legal conferences and seminars, and is a regular contributor to TechnoLawyer and other technology publications.