I recently received a copy of an interesting research report created by Blue Hill Research. The document reports on Blue Hill's findings from a recent survey of practice management software deployment at 45 law firms with 50 or fewer attorneys.  Of particular interest, the report analyzed the various metrics firm use – or should use – to build a business case for deploying practice management software.
As the report states:
 "Despite acknowledging the potential value of these solutions, many firms delay or forego investment as a result of unclear business cases and significant time required to deploy and transition to new solutions and processes."
 Firms that have successfully implemented practice management software identified four primary business objectives to justify the time and cost resources expended:
Reduction of attorney time on non-billable work
Increased attorney efficiency in case/matter management tasks
Increased support staff efficiency
Reduced costs for physical storage and IT maintenance
In support of these objectives the report summarizes the experience of firms both with and without practice management software deployed in their firm, which I have copied from their report:
Without Practice Management

With Practice Management
Client / Conflict Management

Manually tracked
Solutions used include: email, spreadsheets, and paper files

Automated within practice management

Scheduling

Manually by electronic or paper calendars

Automated within practice management

Time Tracking

Manually tracked
Standalone time tracking tool used

Automated within practice management
Standalone time tracking tool used

Billing

Manual data entry of client and time information
Standalone billing tool for generation of invoices

Automated generation of invoices, bills, and engagement letters

Account Reconciliation

Manual reconciliation
Solutions include: spreadsheets or dedicated accounting tool

Automated within practice management
Some used dedicated accounting software

Matter Management

Paper files maintained on site
Paper files maintained by physical storage provider
Documents stored on attorney desktops or in shared folder

Centrally managed within practice management, integrated with client and billing data
Some paper files maintained

Collaboration

By email or paper documents

By email or paper documents
Internally within practice management
Externally via portals managed by practice management

Remote Access

VPN, remote desktop, or remote email client
Cloud file share

Directly via practice management
Source: Blue Hill Research, April 2015
As the report states:
"Eight of these nine areas result in time delays, either requiring individuals to complete processes manually or in delays related to information retrieval or access. Notably, in the absence of practice management, organizations report large amounts of time given over to information entry or search as individuals look for information stored within single instances (be it a paper file, an attorney's calendar, or an individual's email inbox)."
The report concludes, among other findings, that the business case developed for investing in practice management software rests on how the activities listed in the table above are distributed between attorneys and support staff. This should help the firm to decide whether revenue generation or overhead reduction is the primary driver for evaluating the value of practice management software.
In building a business case for deploying a practice management application, the report suggests that firms evaluate potential costs and benefits by focusing on the following six questions:
Which processes contribute the firm's largest pain points?
Do those pain points weigh more heavily on attorneys or support staff time?
To what extent does the firm suffer sunk costs or sacrificed revenue opportunities resulting from current processes?
What additional costs and limitations are imposed by the firm's current IT infrastructure or remote access capabilities?
What professional responsibility and data security risks do the firm's current and proposed solutions impose?
What are the expected costs imposed by the solution considered?
If you would like to read a copy of the full report, you can request one by clicking here. Or, you can click here for a visual "Infographic" that highlights the key findings from the research.
Have an interest in practice management but not sure how to proceed? Give us a call at 877-357-0555, or email us at [email protected]. We have helped hundreds of law firms implement practice management systems of many different flavors, and can help you get started on the same path.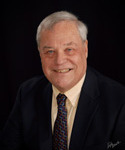 Jack Schaller has been active in the field of law office technology since 1989, and has worked with a variety of commercial accounting, legal billing, practice management, and document management software products during his twenty plus years in the software consulting field. During his tenure as a software consultant he has garnered many sales and service awards for his work with legal software products. Jack is a frequent presenter at legal conferences and seminars, and is a regular contributor to TechnoLawyer and other technology publications.