As law office management software continues to "mature", two things are happening:
The Cloud is getting heavier, with more substantive law office management applications, offering more power and more features
On-premise products are becoming more antiquated, and more expensive to maintain
These trends are especially visible in the Practice Management software arena. Applications like Clio, LEAP, MyCase, and CosmoLex are becoming more powerful, with features that bring competition to on-premise products like Time Matters, PC Law, and Amicus Attorney.
On-premise products are rapidly moving to a subscription-based payment model to shore up declining license revenues, and in some cases are announcing significant price increases for those subscriptions. The jury is still out on whether the move to subscription licensing, and price increases, will be sufficient for on-premise applications to hold back the onrushing tide of Cloud products.
The LEAP-Time Matters "joint venture" initiative is an interesting case in point. Time Matters has for decades been a leader in the area of Practice Management software. The age and sheer complexity of that product's code base, however, make maintenance and upgrades increasingly expensive. Support has likewise become somewhat more complicated for this older product.
LEAP offers Time Matters users a solid and reliable alternative to continuing with Time Matters, with a very clear and transparent migration path. LEAP has developed a very powerful Time Matters migration tool, which they will use to move existing Time Matters data into the LEAP product. This service is provided by LEAP at no additional cost beyond the normal monthly subscription fee.
LEAP offers the standard "big three" law office management software components (client/case management, time billing, and document management) but has enriched their product with a fourth feature that may begin to tip the scales: document automation. Time Matters has long offered Word merge capability, but users need to build their own templates, define the variable data fields, etc. LEAP has upped the ante by providing hundreds of pre-designed document templates with variable data fields already embedded, based on the many case types that LEAP supports. And LEAP maintains those templates automatically, with no user edits required. If a state changes a "standard" form, LEAP will update that form in all of the databases they maintain in the Cloud. As an on-premise product, Time Matters could never offer this capability.
LEAP has similarly "leaped ahead" of most on-premise practice management products with the depth of its integration with Microsoft Office 365. Time Matters has long offered a robust integration to MS Office, but the LEAP integration takes a quantum leap ahead of its joint venture partner with an almost completely seamless integration to Word, Excel, and Outlook.
As with its competitor "all-in-one" Cloud-based products, LEAP will likely never become as feature-rich as a dedicated, highly customizable "best of breed" product like Time Matters. For many users, however, the trade-off is more than justified, especially when the bulk of those powerful features are under-utilized, or ignored, by so many firms.
Related Posts:
News from PCLaw | Time Matters-2020
Interested in learning more about LEAP, or stacking it up against the competition? Looking for some specific features in a legal software app to make your life easier? Give us a call at 877-375-2810 or email us at [email protected] and let's talk.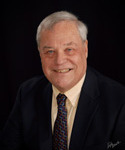 Jack Schaller has been active in the field of law office technology since 1989, and has worked with a variety of commercial accounting, legal billing, practice management, and document management software products during his twenty plus years in the software consulting field. During his tenure as a software consultant he has garnered many sales and service awards for his work with legal software products. Jack is a frequent presenter at legal conferences and seminars, and is a regular contributor to TechnoLawyer and other technology publications.