Lexis Nexis recently hosted a Certified Independent Consultants (CIC) conference in Raleigh, NC, to brief us on the latest developments with the Time Matters product and with the company. This was the first meeting of CICs with the new company, now called PC Law|Time Matters, since the inception of the Lexis partnership with Leap US in June of 2019.
So what does this new joint venture mean for existing Time Matters users? Mostly good things, in our opinion, along with some options to consider, moving forward.
Perhaps the most important thing we learned is that, at least for the foreseeable future, Time Matters is NOT going away. The new company plans to continue with development of new releases for the product, and recently embarked on a series of customer visits to learn more about how the product is perceived, and used, by "real world" law firms. These customer visits surfaced with four key "takeaways":
The embedded workflow for email processing does not adequately meet the needs of many users
The screen layouts that ship with the product are too difficult to customize without hiring a consultant to assist
Upgrading the application is too difficult, and frequently breaks links that worked previously
There is a surprising lack of feature awareness on the part of existing users, resulting in lower utilization of many features and capabilities
These findings will drive future development efforts for Time Matters, according to senior management staff. In support of this, management has formed a new "Innovation team" in the development department, focused on three key areas:
Mobile apps and remote connectivity
Third party integration
Workflow improvements
The new company is also promising a more predictable release schedule for future releases of Time Matters. Releases will be scheduled for 2-3 times per year, with less focus on "major vs. minor" releases; all new releases will be equivalent.
PC Law|Time Matters expects to release Time Matters 16.5 in the first quarter of 2020. Tentatively scheduled for this release are the following:
A complete "refresh" of the link to Sage Timeslips
A "refresh" of the TM-Exchange Synch utility
Improvements to email functionality
Integration with Microsoft Office 2019
E-filing capability from within the application
In the spring of 2020 we can expect to see the release of Time Matters 2020 R1 (note the new naming convention). This release is slated to address both usability and workflow issues, based on the findings from customer visits. By the end of 2020 we can expect to see the release of Time Matters 2020 R2, which will address enhanced report creation capability, along with improved "customer knowledge and awareness."
From all of the above, it is apparent that the company plans to continue development of its on-premise software, assuaging concerns about the demise of Time Matters in favor of a Cloud-based application.
For those clients who are interested in a move to the Cloud, however, the presence of LEAP US as a core part of the new company suggests that a relatively seamless transition from on-premise to Cloud-based practice management software will become much more feasible in the coming months.
To that end, Crosspointe staff will be attending a 4-day training session for the LEAP US product this week (11/12-15). Following that we expect to be in a much better position to understand the options for moving Time Matters clients to the Cloud, and to provide a clearer picture of the pros and cons of doing so.
Stay tuned for our report on the LEAP US training conference, which we expect to write about later in November or early December. In the interim, feel free to contact us at [email protected] or call us at 877-357-0555 with any questions or concerns you may have.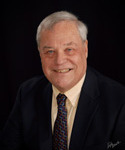 Jack Schaller has been active in the field of law office technology since 1989, and has worked with a variety of commercial accounting, legal billing, practice management, and document management software products during his twenty plus years in the software consulting field. During his tenure as a software consultant he has garnered many sales and service awards for his work with legal software products. Jack is a frequent presenter at legal conferences and seminars, and is a regular contributor to TechnoLawyer and other technology publications.