UPDATE: Intuit has heard the feedback about the broken link with Timeslips, and has responded by issuing the following generic message:
"We want to share the latest update about the Revoked Certificate issue you reported.
Overview
"This happened because a Symantec Root Certificate, used in the development of applications was revoked. This made many certificates invalid including some used by Intuit apps, such as Timeslips.
"QuickBooks only lets applications with valid certificates access your company data, for the highest security. This may have looked like a QuickBooks issue, but it's actually the software detecting invalid certificates and blocking access to company data.
 Actions Taken
"Intuit has released patches for supported versions of QuickBooks that will update the certificate for the QuickBooks Web Connector. This will resolve syncing issues with Intuit apps.
"It may take time for this change to automatically take effect on your computer. "
  Here is the background as to how this flaw revealed itself:
QuickBooks Desktop software links with third-party applications (such as Timeslips) via "certificates", which are issued by Intuit, the owners of QuickBooks.  Those certificates have expiration dates.  The QuickBooks security certificates which work with Timeslips "Build" number 27.0.2.232 and lower expired on August 23, 2023.  Timeslips users can  check their build number  by selecting About Timeslips… from the main dropdown menu,  which opens a window  that displays the build number for the installed version.
Please contact us if you find you are still unable to connect to QuickBooks from the Timeslips Accounting Link (TAL Pro).
As a product agnostic, solutions-oriented software support organization, Crosspointe works with a variety of billing and accounting applications, and has helped many of our clients "right-size" to the best billing and accounting solutions for their firm. Give us a call at 877-375-2810 or email us at [email protected] to see what we can offer to your firm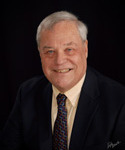 Jack Schaller has been active in the field of law office technology since 1989, and has worked with a variety of commercial accounting, legal billing, practice management, and document management software products during his twenty plus years in the software consulting field. During his tenure as a software consultant he has garnered many sales and service awards for his work with legal software products. Jack is a frequent presenter at legal conferences and seminars, and is a regular contributor to TechnoLawyer and other technology publications.