In an announcement to all Timeslips Resellers and Certified Consultants, Sage Software has announced that they will discontinue sale of Timeslips Perpetual Edition licenses, as of September 30, 2020.
Here is the full text of the announcement:
"Effective August 1, 2019 Sage Timeslips license-only (Perpetual Edition) will no longer be available for purchase through the direct sales channel
 Sage Timeslips license-only (Perpetual Edition) will be available for purchase exclusively through channel sales (Authorized Resellers) until September 30, 2020.
"Effective October 1, 2019 there will be no new features, enhancements, or upgrades delivered for Sage Timeslips 2020 Perpetual Edition. After this date only support through a Sage Business Care plan, which may include one or more service releases to resolve possible product issues, will be available.
"September 30, 2020 will be the last day of support for Sage Business Care for Sage Timeslips license only (Perpetual Edition) customers. Upon the end of support for Sage Business Care, customers will have the option to select Sage Timeslips Premium, an auto-renewing subscription, which includes support, on-going new features and enhancements, technological changes, security updates and more."
Crosspointe will continue to actively sell Timeslips Perpetual licenses over the next 15 months. If you are on an older version of Timeslips and do not wish to migrate to a Timeslips subscription plan, you will need to place your order for Timeslips 2020 Perpetual with Crosspointe before September 30, 2020.
In the interim we are working with Sage to develop some new purchase options for the Timeslips Premium (subscription-based) product. We will be sending details on these new plans as they become available over the summer and into the fall of 2019.
We also expect to work more closely with TimeSolv, a leading provider of Cloud-based billing software and a close competitor to Sage Timeslips, to help those clients that choose to do so move to a Cloud-based billing system.
Timeslips 2020: Premium or Perpetual?
We will keep everyone informed of developments as they occur. In the meantime we are happy to answer any questions you may have regarding Sage Timeslips licensing. You can contact us at 877-357-0555 or by email at [email protected].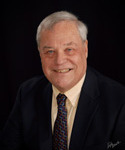 Jack Schaller has been active in the field of law office technology since 1989, and has worked with a variety of commercial accounting, legal billing, practice management, and document management software products during his twenty plus years in the software consulting field. During his tenure as a software consultant he has garnered many sales and service awards for his work with legal software products. Jack is a frequent presenter at legal conferences and seminars, and is a regular contributor to TechnoLawyer and other technology publications.