On July 16, TimeSolv Corporation announced a new feature: the addition of two-factor authentication for its award-winning application, TimeSolv. This feature is easy to set up and gives users the enhanced ability to keep their data safe.
Here's how to enable this feature –
Log in to TimeSolv
Click on Accounts on the main toolbar and select Settings from the drop-down menu
The default value for the field Two-factor Authentication is set to Disabled. Click on the drop-down list to select your preference

Every Login – This option will send a code via email to the timekeeper to enter each time they log in to TimeSolv
Daily, Weekly or Monthly – The frequency with which a code will be sent via email to a timekeeper to enter when logging in to TimeSolv

Click on the Save button at the bottom of the Settings screen to record your preference
Scott Clasen of TimeSolv Corporation stated, "TimeSolv has always put the security of your data first and foremost."  Certainly, financial and legal firms have security and ethical standards; and anyone recording data related to their operations has a duty to secure that information. This feature, as well as other features we've written about in the past, makes this application one we are proud to support.
You've invested time, money and effort in a program or application – but are you getting the most from it? Knowing tips and tricks can really make a difference. At Crosspointe, our consultants are experts in the programs we support with knowledge gained through certification tests and real-world experience.Contact us at 877-357-0555 or write to us at – [email protected].
Past Articles: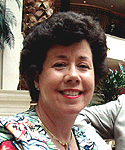 Dana Riel is President and Founder of Business Solutions, Inc., serving the Washington, D.C. metropolitan area since 1985. Her firm is the authorized training center for the region for Time Matters and PCLaw by PCLaw|Time Matters, PLLC; Timeslips and Sage 50 Accounting by Sage Software; and QuickBooks by Intuit Corporation. She also serves as a consultant for Caret Legal (formerly known as Zola Suite), CosmoLex, Soluno & TimeSolv.  As a trainer, Dana has provided training services to organizations such as the DOD Defense Logistics Agency, Judge Advocate General's Office (JAG)/Department of the Navy, University of the District of Columbia School of Law, U.S. Department of Commerce and the U.S. Department of Veterans Affairs, as well as with small‐ to mid‐size law firms in the Baltimore‐Washington D.C. area. In 2009, she participated in the series of day‐long seminars sponsored by the District of Columbia Bar Association Practice Management Section, titled "Basic Training: Learn About Running a Law Office". Ms. Riel also served as an Adjunct Professor in Georgetown University's Paralegal Studies Program, having taught the course, "Legal Ethics/Legal Technology" in 2009; and "Legal Technology" for the Spring and Summer Semesters of 2010. She presently serves on the Advisory Board for PCLaw|Time Matters, PLLC.