LexisNexis released its Time Matters and Billing Matters (hereafter referred to as Time Mattters) Version 15 in the fourth quarter of 2015. This is a free download for anyone with an active Annual Maintenance Plan (AMP); for others, an upgrade fee is added to the AMP renewal charge. While we generally advocate keeping software up to date, it is worth considering the pros and cons of each upgrade on its own merits.
For many firms, one of the most important aspects of any upgrade is the third-party software compatibilities it brings. The current versions of Windows (10), Microsoft Office (16), and WordPerfect (X7) are now supported, along with updated billing links to programs such as PCLaw, Sage Timeslips, and QuickBooks.  A few exceptions should be noted. For example, Time Matters 15 does not integrate with Enterprise ("non click-to-run") editions of MS Office; likewise, there is no compatibility as yet with the new Sage Timeslips Premium database format.
Version 15 continues the model of the in-place upgrade, streamlining the time and complexity of upgrade installations. Rather than creating a new database and importing the existing data as we did for many years, the new version replaces the older one and converts the data in its original location, reducing a task that in some cases required hours to complete to mere minutes.
It is worth noting, though, that rolling back to a previous version is no longer as simple as uninstalling the new one. As for new features, the most visible and long-awaited example is flexible font sizes on data forms. Users may now choose "regular" (8 point) or "large" (12 point) fonts on Time Matters forms.
This is a user-level setting, so it applies to all forms for the selected user. That's a great addition to the usability of the forms, whose default font size can be difficult to read. The esthetics of the form enhancements work well; a form with large fonts is actually somewhat larger than the original size, allowing room for the bigger font in both labels and data fields.
What about Time Matters lists and calendars? It's easy to forget that each Quick Tab and calendar has its own setting for typeface and point size, so the ability to make lists more readable has been around for some time.
In firms where user settings are heavily customized, it has always been a chore to replicate some settings between users. Individual Quick Tabs, security profiles, and Power Views can now be copied from one user to another. In addition, it's now possible to copy a program-level Quick Tab to a user's list. This is handy when a user needs to tweak the setup of a program-level tab to meet their needs.
Finally, in addition to a plethora of fixes from prior versions, under-the-hood changes have been made to enhance the speed, stability, and reliability of saving records and merging documents. It is nice to see the enhancements continuing since the underlying technology was updated for Version 14.
Should your firm upgrade to Version 15? Some, like me, think this a worthwhile upgrade for the adjustable font sizes alone. If your AMP is current and you are using or updating to the latest versions of the programs that integrate with Time Matters, this is probably a good move. If your AMP has lapsed, it is a more difficult decision due to the cost, but may be needed for the font sizing and for third-party program compatibility.
The Time Matters Certified and Advanced Certified Partners at Crosspointe Consulting Group can help with these decisions and show you how to take advantage of the new features. Contact us at 1.877.357.0555, or send an inquiry to [email protected]
Watch for our new website coming soon, as we transition from Eastern Legal Systems to Crosspointe Consulting Group, and begin to show you our expanded consulting resources.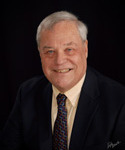 Jack Schaller has been active in the field of law office technology since 1989, and has worked with a variety of commercial accounting, legal billing, practice management, and document management software products during his twenty plus years in the software consulting field. During his tenure as a software consultant he has garnered many sales and service awards for his work with legal software products. Jack is a frequent presenter at legal conferences and seminars, and is a regular contributor to TechnoLawyer and other technology publications.