Microsoft surprised the technology world in January of this year by announcing that, for a period of one year from its initial release date, the company will provide a free update to Windows 10 for any user of Windows 7, Windows 8, or Windows 8.1. While this move was unexpected both by long-time Microsoft partners and developers, it is really good news for everyone concerned, including Microsoft. Here's why:
For developers, having to account for multiple versions of Windows in the software marketplace has proved to be a real challenge. This has led to the all-too-familiar "This version of our app will no longer support Windows 'xx' (95, 98, 2000, XP, etc.)" message that frequently accompanies new product releases. Makes it harder for developers to create and market new products, and harder—and more expensive—for consumers to keep their systems current.
For consumers, it appears that Microsoft is moving towards an "Operating-System-As-A-Service" strategy, which could mean the end of "numbered releases" for Windows. There has been much speculation that, once a system is upgraded to Windows 10, Microsoft will keep it updated for free, applying security fixes and other new features seamlessly over the Internet, running in the background without any user intervention required.
At the January 21st announcement of this new approach, Microsoft Executive Vice President Terry Myerson suggested we should now "think of Windows as a service. In the next couple of years, one could reasonably think of Windows as one of the largest Internet services on the planet. What version you're running will cease to make sense."
He went on to say that "Windows as a service makes Windows 10 the most attractive Windows platform ever," allowing developers to target smartphones, tablets and PC's with a single app, and consumers to benefit from true cross-platform compatibility for all features and functions.
In short, with apologies to Mordor, Microsoft wants to make one operating system to rule them all.  That was the path on which they set out with the release of Windows 8, and its subsequent successor, Windows 8.1.  Perhaps the third try really is a charm.
Once we get our hands on a pre-release copy of this new operating system, due for release in late 2015; we will be testing it with the various legal and accounting apps that we support, and will report our findings on this site.
Our advice in the interim is to sit tight with whatever version of Windows you are running on now, if you are on Windows 7 or later.  If you are still using XP, move to Windows 7 as quickly as you can, in anticipation of snagging a free upgrade to Windows 10 when it becomes available.
Have a technology question? Send it our way and we will either have the answer or find one for you from our team of technology partners. Email us at [email protected], or give us a call at 877-357-0555.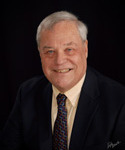 Jack Schaller has been active in the field of law office technology since 1989, and has worked with a variety of commercial accounting, legal billing, practice management, and document management software products during his twenty plus years in the software consulting field. During his tenure as a software consultant he has garnered many sales and service awards for his work with legal software products. Jack is a frequent presenter at legal conferences and seminars, and is a regular contributor to TechnoLawyer and other technology publications.