Welcome to the New Year! 
All of us start out the New Year with good intentions, but if the calls coming in to our office are any indication, many of us are now two weeks into the New Year and feel as if we are already five weeks behind.  And the universal lament we hear from our clients that call so far is that they are expected to do more with less.
"Working smarter; not harder" can be possible with (1) the right software, and (2) using that right software in the right way.
Yet so many voice frustration with the software applications they have.  And many times it is because they don't know how to efficiently use the software.
So here are some thoughts for the New Year when we are challenged to do more with less:
1.  What software do you have in your workplace?
Take an inventory of the software already owned by your firm.  Is it current or outdated?  Do you have enough licenses for everyone, or are people "sharing" to try to save a few dollars?  This last question reflects a "penny-wise-pound-foolish" approach.
Using outdated software on new machines does not work.  It may buy an organization some time, but ultimately it will lead to error messages, crashes and loss of data.  Whatever you spend in software that helps everyone work smarter will pay for itself many times over.
2.  Do you know what your software does for your workplace?
On the surface, that seems like a silly question.  Of course you do!  But do you know everything it does?  People are amazed at a lot of "hidden gems" a software program contains.  One client asked us if we could recommend a cloud-based document storage system for their law firm so attorneys could use it as a client portal.  They were willing to spend a considerable amount of money to purchase this feature.  They were surprised when we told them that feature was already included in their practice management program.  They had no idea.
One hour of training in a "Lunch and Learn" session was all it took to get them up and running.
3.  Do you – and your staff – know how to use your software?
As of this writing, I just finished a call with a client who couldn't understand why they couldn't print out bills for certain clients.  It took less than five minutes for me to discover over 100 invoices, dating back 12 years, which had never been posted in the system for those clients.  The person generating those invoices claimed she was taught to just run the bills but never post them.  No one ever questioned her until now.  The ramifications to the firm are not pleasant to contemplate.
Training on a "hand-me-down" basis from one employee to another does not work, especially if the first employee was never properly trained.   It fosters mistakes, costs an organization money and can even expose it to liability.
 4.  Do you know who can help you with issues in your hardware and software?
Many workplaces invest in technical support plans for their software programs.  We think it's a good idea, but people need to understand what those plans include – and what they do not include.  (See our earlier post on the ins and outs of "Technical" Support").
Just as you would have a team for public relations or HR, know who your "go-to" people should be for help with your hardware and software application needs.
So here are some resolutions we'd like to recommend for 2016:
1.  Do a "technology assessment". 
Even if you don't buy anything, identify what you need to make your workplace operate more efficiently, and meet the goals your firm needs to achieve.   If you need help with this, reach out to us for answers.
2. Work with what you've got. 
Your programs store data.  Sometimes just producing a report can give you and your staff answers that are needed, or help you achieve a goal.  We can help with customizing reports or program features.
3. Make sure you and your staff are properly trained on the programs you use and rely upon. 
Knowledge is Power!  When you purchase a program you own 100% of it.  How many of the features in the software you use are you utilizing?  Do you already own something you didn't know about that could help you and your team function more efficiently?   Can you find a use for a program that you hadn't considered?  We provide formal training sessions, simple Q&A sessions, or even "Lunch and Learn" hours that can boost employee productivity and morale.
It's never too late to start the New Year off right.  We are here to help.  Call us at 1-877-357-0555 to get the most from what you already have.  Let's all work smarter this year.
Watch for our new website coming soon, as we transition from Eastern Legal Systems to Crosspointe Consulting Group, and begin to show you our expanded consulting resources.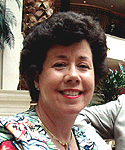 Dana Riel is President and Founder of Business Solutions, Inc., serving the Washington, D.C. metropolitan area since 1985. Her firm is the authorized training center for the region for Time Matters and PCLaw by PCLaw|Time Matters, PLLC; Timeslips and Sage 50 Accounting by Sage Software; and QuickBooks by Intuit Corporation. As a trainer, Dana has provided training services to organizations such as the DOD Defense Logistics Agency, Judge Advocate General's Office (JAG)/Department of the Navy, University of the District of Columbia School of Law, U.S. Department of Commerce and the U.S. Department of Veterans Affairs, as well as with small‐ to mid‐size law firms in the Baltimore‐Washington D.C. area. In 2009, she participated in the series of day‐long seminars sponsored by the District of Columbia Bar Association Practice Management Section, titled "Basic Training: Learn About Running a Law Office". Ms. Riel also served as an Adjunct Professor in Georgetown University's Paralegal Studies Program, having taught the course, "Legal Ethics/Legal Technology" in 2009; and "Legal Technology" for the Spring and Summer Semesters of 2010. She presently serves on the Advisory Board for PCLaw|Time Matters, PLLC.