At the past week's busy LegalWeek exhibition and conference in New York City, the World Software team showed off Worldox Web Mobile 3.0. This completely new design for the popular document management system has a new web server engine and a clean user interface. The sleek web version incorporates all of the favorite matter and file lists, searches, and customizable list views that users have come to expect in the Worldox document management system.
The big Web 3.0 news is that any Windows program that works with Worldox – Word, Outlook, Excel, Adobe, browsers, etc – can now bring up the Worldox Web interface to save and open documents and emails. Working from a remote office, at home, or on the road, is effortless with full File Open/File Save/Attach Files integration built into the Web interface.
Web 3.0 supports Favorite Files and Matters, advanced searches on Name, Client/Matter/Doc Type fields, text in file, and Categories (Tags). Speed of searching and speed of display are impressive.
It appears that Worldox could be positioning Web Mobile 3.0 as a desktop DMS version replacement, paving the way for integration with the many increasingly-popular Cloud case management systems that are proliferating.
Web Mobile 3.0 will become available by late 1st quarter 2019, and will be available to sites running Worldox GX4 with the latest update WDU14, and to Worldox Cloud users running the latest code. You can contact Crosspointe for more specifics on the requirements for Worldox Web Mobile 3.0.
As part of this rollout, and other rollouts expected later this year, additional new features will become available, including the following:
A more powerful email engine: always able to save emails previously, now users can create Outlook folders and link them directly to Worldox matters, to copy or move messages virtually seamlessly.
All processing occurs on the Exchange server, to increase performance at the desktop.
Filing from both mobile devices and the Outlook web app will now be supported.
Predictive email filing client and matter recommendations will now be directly exposed in the Outlook message list. A global flag visible in the interface will indicate when anyone has filed a message.
Productivity tools are now included in Worldox GX4 with the latest update WDU14:
Task & Notify features, formerly only available to Workflow Tools customers, are now built-in.
Users can create an Outlook task from any Worldox document in the list, to generate important deadline reminders.
Users can also set up notifications based on audit trail events, selecting on any document's stored metadata.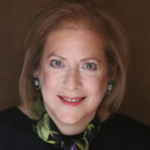 Andrea founded Amicus Consulting, Inc. in 1990, as the first legal technology consulting firm in Westchester County. Her articles on legal technology and ethics have been published in the Westchester County Bar Association and the Westchester Women's Bar Association newsletters, and she has appeared on various New York State Bar Association programs. She has delivered many presentations on technology topics related to legal practice for the Association of the Bar of the City of New York. Andrea works with a wide variety of law firms, legal departments, and law schools throughout the Greater New York metropolitan area. Andrea is a Certified Independent Consultant (CIC) for LexisNexis Time Matters, a CIC for LexisNexis PCLaw, and a CIC for LexisNexis Billing Matters. She is also a Certified Consultant for Timeslips, a Certified Consultant for Amicus Attorney, and an Authorized VAR/Reseller for Worldox.