I must admit, I looked at Zola Suite two years ago and walked away unimpressed. At the urging of other consultants and accountants, I agreed to take another look.  Remember the saying, "You've come a long way baby"?  They surely have.
Zola Suite is a cloud-based practice management package designed for law firms. Besides the usual practice management features, Zola Suite has:
time and billing,
email,
complete accounting,
mobile apps,
prospect-to-client tracking,
client portals for document sharing,
document management and automation.
I found the package intuitive and love that I can add almost any new record from anywhere. So many packages first require you to navigate to the record type before you can add a record.  The Activity Log lets me see everything that was done to help jog my memory for billing.
Zola Suite offers customizable fields by practice area. The part I really liked is that the Notes field is a rich-text field, which can include graphics.  I often want to paste a screen shot into my notes and cannot do it with other packages.  Notes can also be organized by user-defined folders.
Is Zola Suite perfect for all law firms?  Of course not. All firms have unique requirements, especially for billing.  Depending on how you do your billing, however, and your firm's reporting requirements, Zola Suite could be the right package for you.  Rates can be applied by Timekeeper, Matter or through default "Rate Cards."  The Rate Cards setup can be cumbersome if you have many attorneys, because you must assign the rate to each attorney individually.  If you must charge sales tax, two taxing bodies are available.
I would have preferred more options in naming matters, but the always-available Search button makes it easy to find a specific matter, regardless of your naming format. There is an intake form capability, but it does not yet actually populate your fields, so it does not eliminate the need for additional data entry.  It does, however, help ensure you collect all necessary information when doing a client intake.
Not ready to pry QuickBooks from your cold-dead hands? It's ok, Zola Suite offers a link to QuickBooks Online.  The link will send any approved invoices from Zola Suite to your QuickBooks Online account.  It is only a one-way link, however, so you will still have some double entry.
The accounting component of Zola Suite is a full package, with bank feeds from over 5,000 institutions and credit card vendors. You can create journal entries, bank reconciliations, ledgers, journals, financial statements, and a deploy chart of accounts with account numbers.  Unfortunately, the chart of account numbers are ignored.  The financial statements are fairly basic, with no ability to modify them beyond selecting date ranges.  The accounting reports can be run on a cash or accrual basis.
There are four categories of reporting: Client, Productivity, Accounting and Trust.  Many – but not all – reports can be downloaded as either a CSV or PDF file.
Client Reports
AR Aging Summary
Statement of Account
Sales Tax
Client Payments.
Productivity Reports
Referral
Originating Attorney
Work in Progress
Timekeeper Productivity
Accounting Reports
General Ledger
Profit & Loss
Balance Sheet
Trial Balance
Chart of Account
Trust Reports
Three-way reconciliation
Trust Account Ledger Summary
WIP-AR Trust Report.
The WIP-AR Trust report shows you unbilled, billed and unpaid balances, and the trust balance. This report can help you quickly identify matters where you have a shortfall in funds to cover your fees.
Like other packages, Zola offers three tiers of pricing, with annual or monthly payment options:
Core $708/user/year. or $69/user/month
Enterprise $948/user/year or $89/user/month
Enterprise Plus $1068/user/year or $99/user/month
Pricing for database migration from other applications will vary. We can help you interpret what data will realistically convert, and what additional manual conversion work will be required.  Let us help you assemble a project plan to get started with ZolaSuite.  If you contact Zola directly, please let them know you heard about their product through Crosspointe Consulting Group.  Better yet, call us at 877-357-0555 or write to us at [email protected].so we can help you to make the connection.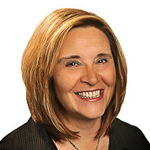 Gerri Martin, a member of Crosspointe Consulting Group, LLC holds her undergraduate degree in Accountancy and is a CPA. This gives Gerri the business background needed to understand the financial and management implications of implementing software and business processes. She started working with Attorneys in 1986 and focuses on supporting Attorneys, Law Firms, and Law Departments. In 1990, Gerri obtained a master's degree in Project Management while graduating with honors. In 1992, she received her PMP certification in Project Management from the Project Management Institute. She is the past Vice President of Professional Development for PMIs Chicagoland Chapter. This project management background lends itself to helping lawyers and their firms streamline their workflow and eliminate needless duplication of effort.