If you are like most attorneys, I know accounting is NOT your favorite thing.  You want to spend time practicing law, not struggling with debits and credits. When it comes to accounting systems today, we live in a "real-time" world. Features like "automatic bank feeds" in many modern accounting systems are now commonplace, allowing a business to reconcile its bank balances with its accounting system on a daily basis.  Admittedly, it takes a little practic to learn how this is done. The costs of not doing so, however, can be steep when issues of non-compliance arise regarding client balances and their related IOLTA transactions.
As a cloud-based, all-inclusive practice management solution, CosmoLex can make your life easier from an accounting perspective. The application offers a convenient and seamless method to link your bank transactions to your internal financial records. With the latest update from CosmoLex, you can:
A

utomate your "Bank Feed",

Automatically match transactions with those already recorded in the system,

Clear recorded transactions via Automatic Bank Reconciliation.

 
By month's end, you will need very little time to complete your bank reconciliation chores.  And by closely monitoring your daily bank feeds, you can reduce the likelihood of unforeseen errors, forgotten transactions, or fraud.

Here is a screenshot of the bank reconciliation process as provided in the current version of CosmoLex. This examples shows the bank transactions that have been "fed" into the application automatically:
Once your initial Bank Account connection from CosmoLex is established, the entire process is automatic.  Transactions from your Bank will appear and be processed automatically.  When a transaction appears to have multiple matches, you will be asked to specify how it should be recorded.  If the transactions turn out to be for a matter-related cost, you can post the cost back to the matter right from the "Bank Feed" screen. 
HOW EASY IS THAT?
Crosspointe Consulting Group can guide you through the setup and workflow of these new features.  We have lots of accounting software experience, and can help with any troubling issues you may be experiencing with your accounting software. For more information call us at 877-357-0555, or contact us via email at [email protected]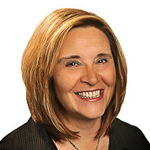 Gerri Martin, a member of Crosspointe Consulting Group, LLC holds her undergraduate degree in Accountancy and is a CPA. This gives Gerri the business background needed to understand the financial and management implications of implementing software and business processes. She started working with Attorneys in 1986 and focuses on supporting Attorneys, Law Firms, and Law Departments. In 1990, Gerri obtained a master's degree in Project Management while graduating with honors. In 1992, she received her PMP certification in Project Management from the Project Management Institute. She is the past Vice President of Professional Development for PMIs Chicagoland Chapter. This project management background lends itself to helping lawyers and their firms streamline their workflow and eliminate needless duplication of effort.