LegalTech New York 2017, renamed "Legalweek: The Experience" as a result of ALM's acquisition of Legal Week from U.K.-based Incisive Media, wrapped up on Thursday evening, February 2. Crosspointe Consulting Group Partner Dana Riel demoed PCLaw in the LexisNexis booth, while I demoed Worldox GX4 in the Worldox booth. While at the show, I roamed the exhibit hall to find out what's new with various LegalTech New York 2017 vendors:
Abacus Next (Abacus and Amicus Attorney),
LawBase,
LexisNexis (PCLaw and Time Matters),
Metajure,
NetDocuments, and
Worldox
Abacus Law and Amicus Attorney: Chris Cardinal, CTO at Abacus, announced the Abacus Payment Exchange, APX, which allows invoices from Abacus Law or Amicus Attorney Billing to be emailed and paid online.  APX accepts all payment types, including major credit cards and e-checks and all communications are via a 256-bit encryption connection.
LawBase, the case management system, announced its roll-out of an integration with BakerManage, the legal project-management system developed by the law firm Baker Donelson.
LexisNexis PCLaw 15 and Time Matters 16: These products released earlier this year were shown in the LexisNexis area. PCLaw 15 is Windows 10 and Office 2016 compatible and uses a reliable and scalable SQL platform. Time Matters 16 has a new calendar design, an in-place upgrade capability from Time Matters 14 and higher, user password integration with Active Directory, and document integration with OneDrive. A surprise announcement just before the show was that Firm Manager, LN's cloud case management system, is being withdrawn from the market. This leaves Time Matters, PCLaw and Juris as LN's only practice management offerings.
Worldox GX4: World Software showcased seamless secure collaboration tools with the launch of Worldox Connect, which uses Worldox combined with Workshare's secure web space to allow documents to be safely shared with outside counsel and clients. Worldox WebMobile is offered in the Worldox Connect bundle, allowing users to access Worldox through any device with a browser, including smartphones, tablets, PCs or Macs. Also announced is upcoming Worldox integration with Office 365 and OneDrive, allowing users to sync Worldox documents with OneDrive and to edit and create documents in Office Online, then to check them back into Worldox. OneDrive integration requires Worldox, and a WebMobile and an Office 365 subscription.
NetDocuments: The document management system NetDocuments announced a number of enhancements on Friday, in advance of the conference. These include ndSync secure Dropbox-like file synchronization and share application for improved usability and offline working, native Microsoft Office integration on iOS devices that connects Office apps directly to NetDocuments, and two search enhancements to provide intelligent personalized search as well as advanced entity extraction.
Metajure: This product takes a unique approach to document management – it is built to include the documents and emails that are saved outside the traditional document management system. The results are displayed with a Google-like interface, ordered by relevancy or date. Metajure Illuminate, works on top of conventional document management systems to include their contents in the search results. The vendor recently announced enhanced security controlling access to document folders and mailboxes.
This is just an overview of this year's LegalTech New York 2017. To learn more about any of these products, please contact Crosspointe Consulting Group at 877.357.0555 or via email at [email protected].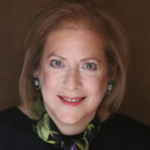 Andrea founded Amicus Consulting, Inc. in 1990, as the first legal technology consulting firm in Westchester County. Her articles on legal technology and ethics have been published in the Westchester County Bar Association and the Westchester Women's Bar Association newsletters, and she has appeared on various New York State Bar Association programs. She has delivered many presentations on technology topics related to legal practice for the Association of the Bar of the City of New York. Andrea works with a wide variety of law firms, legal departments, and law schools throughout the Greater New York metropolitan area. Andrea is a Certified Independent Consultant (CIC) for LexisNexis Time Matters, a CIC for LexisNexis PCLaw, and a CIC for LexisNexis Billing Matters. She is also a Certified Consultant for Timeslips, a Certified Consultant for Amicus Attorney, and an Authorized VAR/Reseller for Worldox.