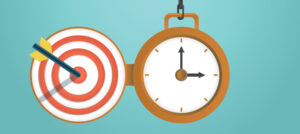 Attention all insurance defense firms, personal injury firms, IP firms and all other organizations that are required to use electronic billing:  Life just got easier.
Electronic billing is a method by which  bills must be submitted in a specific data format and uploaded to a website.  (Common formats are LEDES, Tymetrix, Legal Advisor, etc.).  Furthermore, firms that must submit their  bills in this manner must use specific codes called UTBMS Codes.  And as if that wasn't enough, firms are now directed to avoid using specific words when describing their services.  If you miss out on any of these guidelines, your  bill will be rejected, and your firm will not be paid.
Caret Legal, the cloud-based, all-in-one practice management solution, specifically meets the needs of firms that must comply with these electronic billing requirements.
Contacts (Clients) and/or specific Matters can be flagged as requiring electronic bills.
It includes common electronic billing formats (LEDES 1998B, Tymetrix, Legal Advisor)
Users may enable commonly used UTBMS codes with the option to create your own custom sets
And now – users may set up Time Entry Rules
Time Entry Rules identify specific words in service descriptions that may cause invoices to be rejected.  One of the most common examples given in billing guidelines is that electronic billing clients will not pay for "research" of any kind.  Therefore, when a data file is submitted for review and payment, it will be scanned (1) for allowable billing codes, and (2) to ensure no terms such as "research", "researching" or "researched" are present.
It's a simple matter of defining and setting up time entry rules –
Under Firm Settings, go to Billing & Accounting > Time Entry Rules.
Click on the plus sign (+) to create a new time entry rule.
Enter a name for the rule.
Under Rule Description, list the words that are not allowed to be used in a time entry description field.
Click on the Save button to create the new rule.
To apply time entry rules to a Matter –
Create the new Matter record or open an existing Matter record and highlight the Options
Scroll down to the bottom of that view to the Time Entry Rules section. Click on the plus sign (+) to add a rule or rules.

Click on the Update button to save the change to your matter record.

 Now, when you enter a time entry record for the Matter, using a word that is not allowed in a time entry rule will cause a warning message to appear –

In providing these features, Caret Legal makes it easier to navigate all the rules associated with electronic billing and increases the chances that your invoices will be accepted and processed for payment.  It's one of the many ways this comprehensive practice management program helps firms manage their day-to-day tasks.
At Crosspointe Consulting Group, our team of consultants work with firms to find viable solutions through legal technology and business advice.  If you would like to know more about Caret Legal and the other solutions we provide, call us at 877-375-2810 or write to us at [email protected]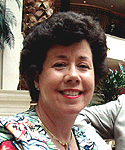 Dana Riel is President and Founder of Business Solutions, Inc., serving the Washington, D.C. metropolitan area since 1985. Her firm is the authorized training center for the region for Time Matters and PCLaw by PCLaw|Time Matters, PLLC; Timeslips and Sage 50 Accounting by Sage Software; and QuickBooks by Intuit Corporation. She also serves as a consultant for Caret Legal (formerly known as Zola Suite), CosmoLex, Soluno & TimeSolv.  As a trainer, Dana has provided training services to organizations such as the DOD Defense Logistics Agency, Judge Advocate General's Office (JAG)/Department of the Navy, University of the District of Columbia School of Law, U.S. Department of Commerce and the U.S. Department of Veterans Affairs, as well as with small‐ to mid‐size law firms in the Baltimore‐Washington D.C. area. In 2009, she participated in the series of day‐long seminars sponsored by the District of Columbia Bar Association Practice Management Section, titled "Basic Training: Learn About Running a Law Office". Ms. Riel also served as an Adjunct Professor in Georgetown University's Paralegal Studies Program, having taught the course, "Legal Ethics/Legal Technology" in 2009; and "Legal Technology" for the Spring and Summer Semesters of 2010. She presently serves on the Advisory Board for PCLaw|Time Matters, PLLC.