Earlier this month I spoke with one of our clients who said one of their goals was to increase their revenue. The office administrator admitted this was difficult "because people are horrible about entering their time". She asked if I knew of any third-party apps that would help.  Since the firm already uses Timeslips, I told her the answer was already inside their program and it was called Time Capture.
Time Capture is available in Timeslips beginning with Version 2014, and replaced an earlier add-in called TSTimer. Its mission is to track the time users spend working in other applications on their computers or workstations; or to allow users to optionally run timers to manually track their activities.  Here's how it works –
Once launched, Time Capture is easily accessible from the Windows system tray.  It works in the background, tracking time according to the application accessed on the workstation.  Double-clicking on the Time Capture icon opens a window that allows users to see what they've been doing –
Users may highlight one of the entries on the list and use the Open button on the right-side toolbar to open the entry and edit the details –
There are also options to delete entries, convert entries to slips and even create new, manual timers to track activities not performed on the workstation, such as tracking the time on a phone call.  Finally, Time Capture allows users to create rules, which present options allowing control of what is tracked and how it is presented –
Studies show that when people track their time contemporaneously, they can add as much as one extra billable hour per day.  Multiply that by the number of timekeepers and the number of days in a year – and profitability soars!  If you use Timeslips, then take advantage of this very useful add-in.
When people are trained on a program, they can get the most from it and maximize its potential in an organization.  We can help with tips, tricks and sessions that more than pay off for individuals and the firm as a whole.  Call us at 877-357-0555 or write to us at [email protected].
See also: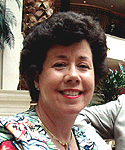 Dana Riel is President and Founder of Business Solutions, Inc., serving the Washington, D.C. metropolitan area since 1985. Her firm is the authorized training center for the region for Time Matters and PCLaw by PCLaw|Time Matters, PLLC; Timeslips and Sage 50 Accounting by Sage Software; and QuickBooks by Intuit Corporation. She also serves as a consultant for Caret Legal (formerly known as Zola Suite), CosmoLex, Soluno & TimeSolv.  As a trainer, Dana has provided training services to organizations such as the DOD Defense Logistics Agency, Judge Advocate General's Office (JAG)/Department of the Navy, University of the District of Columbia School of Law, U.S. Department of Commerce and the U.S. Department of Veterans Affairs, as well as with small‐ to mid‐size law firms in the Baltimore‐Washington D.C. area. In 2009, she participated in the series of day‐long seminars sponsored by the District of Columbia Bar Association Practice Management Section, titled "Basic Training: Learn About Running a Law Office". Ms. Riel also served as an Adjunct Professor in Georgetown University's Paralegal Studies Program, having taught the course, "Legal Ethics/Legal Technology" in 2009; and "Legal Technology" for the Spring and Summer Semesters of 2010. She presently serves on the Advisory Board for PCLaw|Time Matters, PLLC.