Our TimeSolv team at Crosspointe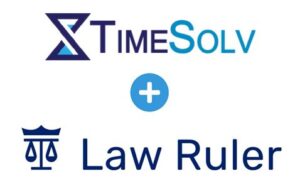 Consulting Group is pleased to announce a new integration between one of our favorite cloud-based time tracking & billing applications and Law Ruler, a cloud-based, legal CRM that provides an end-to-end growth suite for law firms.  We've spoken in the past about applications that store practice knowledge versus new solutions that provide practice management.  This alliance brings a new level to managing your practice.
What is Law Ruler?
Law Ruler is a legal Customer Relationship Manager (CRM) program.  It includes tools such as:
Built-In Softphone—A click-to-call dialer that works with your contacts list. Not only is it efficient but there is an audit log to track your interactions with your clients, improve your intake process and convert more leads.
Client Intake Pipeline—This allows you to create customized client intake forms, automate data entry, and keep track of each client's status.
Enhanced Task Management—Track client relationships, marketing sources, manage deadlines, and more with Law Ruler's workflow and task management features.
Marketing Tools—Tools to support email drip campaigns, text & video messaging support, and the ability to set up pre-recorded voice messages to further your marketing efforts or automate follow-ups (appointment reminders, etc.)
How Does Law Ruler Work with TimeSolv?
Integration between TimeSolv and Law Ruler means integration with all the benefits of both Contact/Customer Relationship Management and Billing.

To set up integration, you will need the following –
Sign up for accounts with both Law Ruler and TimeSolv
Create an app for Law Ruler within TimeSolv. Your Law Ruler account manager can walk you through the process or you can read about it at: Support/Law Ruler
The staff behind TimeSolv shares our commitment to grow our clients' practices. TimeSolv integrates with QuickBooks Desktop, QuickBooks Online, Xero, NetDocuments and other programs to give their users options in building complete solutions to augment their time tracking & billing application. Want to know more about what TimeSolv can do for your firm? Call us at 877-357-2810 or send your questions to [email protected].
Related Articles: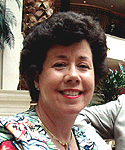 Dana Riel is President and Founder of Business Solutions, Inc., serving the Washington, D.C. metropolitan area since 1985. Her firm is the authorized training center for the region for Time Matters and PCLaw by PCLaw|Time Matters, PLLC; Timeslips and Peachtree Accounting by Sage Software; and QuickBooks by Intuit Corporation. As a trainer, Dana has provided training services to organizations such as the DOD Defense Logistics Agency, Judge Advocate General's Office (JAG)/Department of the Navy, University of the District of Columbia School of Law, U.S. Department of Commerce and the U.S. Department of Veterans Affairs, as well as with small‐ to mid‐size law firms in the Baltimore‐Washington D.C. area. In 2009, she participated in the series of day‐long seminars sponsored by the District of Columbia Bar Association Practice Management Section, titled "Basic Training: Learn About Running a Law Office". Ms. Riel also served as an Adjunct Professor in Georgetown University's Paralegal Studies Program, having taught the course, "Legal Ethics/Legal Technology" in 2009; and "Legal Technology" for the Spring and Summer Semesters of 2010. She presently serves on the Advisory Board for PCLaw|Time Matters, PLLC.