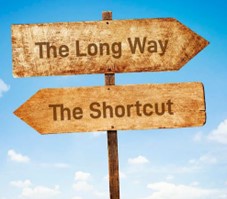 Switching to QuickBooks Online (also known as QBO for short)  from QuickBooks Desktop software has been a challenge at times for some of our clients.  Not all commands are where they used to be.  To make things easier for our clients, we recommend taking advantage of the shortcuts feature in this application. 
So, what are shortcuts?
See also:
 Planning for 2024: Now is the Time
Do you want to know more about getting the most from your QuickBooks Online or other  applications?  We can help through training, customization or showing how to make your  applications work together.  Our team at Crosspointe Consulting Group helps firms identify their needs and provide solutions and not just software.  Call us at 877-375-2810 or write to us at [email protected].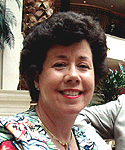 Dana Riel is President and Founder of Business Solutions, Inc., serving the Washington, D.C. metropolitan area since 1985. Her firm is the authorized training center for the region for Time Matters and PCLaw by PCLaw|Time Matters, PLLC; Timeslips and Sage 50 Accounting by Sage Software; and QuickBooks by Intuit Corporation. She also serves as a consultant for Caret Legal (formerly known as Zola Suite), CosmoLex, Soluno & TimeSolv.  As a trainer, Dana has provided training services to organizations such as the DOD Defense Logistics Agency, Judge Advocate General's Office (JAG)/Department of the Navy, University of the District of Columbia School of Law, U.S. Department of Commerce and the U.S. Department of Veterans Affairs, as well as with small‐ to mid‐size law firms in the Baltimore‐Washington D.C. area. In 2009, she participated in the series of day‐long seminars sponsored by the District of Columbia Bar Association Practice Management Section, titled "Basic Training: Learn About Running a Law Office". Ms. Riel also served as an Adjunct Professor in Georgetown University's Paralegal Studies Program, having taught the course, "Legal Ethics/Legal Technology" in 2009; and "Legal Technology" for the Spring and Summer Semesters of 2010. She presently serves on the Advisory Board for PCLaw|Time Matters, PLLC.