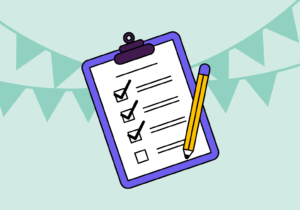 As I write this, it is August and we are all baking in these sun-drenched days.  Many of our clients are on vacation.  It's a great time to hit the beach, or visit that restaurant that always seems to be overbooked.
  But don't be fooled — in the midst of all of this downtime, we're starting to receive inquiries from our clients who are looking ahead to the end of this year, and planning for 2024.  They're taking advantage of the benefits of long-range preparation by beginning their technology strategy now.
Software companies are already hard at work designing and testing their 2024 updates and new releases. Many of these products are actively incorporating artificial intelligence (AI) into their next releases.
Starting the technology planning process before the fourth quarter of the year provides your practice with ample time to thoroughly research and evaluate different automated solutions, whether it is in the areas of accounting, time & billing, practice management and/or document management. This ensures that you have sufficient time to compare features, functionalities, pricing, and user reviews to make an informed purchase decision.
A well-planned transition to a new application – whether cloud-based or on-premise — requires time for proper implementation, data migration, staff training, and troubleshooting. Starting now allows you to avoid rushing through these critical steps, leading to a smoother and more successful transition.
Waiting until the end of the year to implement a new application adds unnecessary stress and pressure, especially if there are unexpected challenges. By starting now, you can avoid the rush associated with year-end tasks and focus on a more relaxed and controlled transition.
Any changes to software can potentially disrupt daily operations. Planning for those changes now gives you several months to manage disruptions and hiccups that will almost inevitably arise during the transition. Planning helps minimize these negative impacts on work for your clients, as well as on administrative processes.
Introducing anything new to your staff requires proper training and onboarding. Starting the planning process now allows you to schedule training sessions and workshops well before the end of the year, ensuring that all team members are comfortable and proficient with new software by the time they are fully implemented.
Depending on your practice's unique needs, your new applications may require customization or integration with other systems. Initiating the planning process now provides the time needed to assess customization requirements and to coordinate with vendors for seamless integration.
Planning ahead gives you the chance to not just swap out software, but also to assess and improve your existing processes. You can identify areas for optimization and ensure that the new application aligns with your practice's long-term goals.
Finally, deciding on a new application often comes with costs related to licensing, implementation, training, and support. Begin planning now and have the time to allocate a proper budget and secure necessary funds for the transition in the upcoming fiscal year.
Our consultants at Crosspointe Consulting Group have experience in a wide variety of on-premise and cloud-based solutions for your practice.  We provide advice, implementation, customization and training services in the areas of practice management, time billing, accounting, and document management solutions.  We can help firms identify their needs and provide solutions (and not just products) to meet those needs.  If you have questions, want to go to the "next level" with automation, or even want to get the most out of what you have, call us at 877-375-2810 or send your inquiries to [email protected].  Now is the time.
Copyright 2020 Crosspointe Consulting Group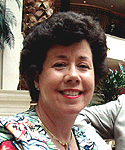 Dana Riel is President and Founder of Business Solutions, Inc., serving the Washington, D.C. metropolitan area since 1985. Her firm is the authorized training center for the region for Time Matters and PCLaw by PCLaw|Time Matters, PLLC; Timeslips and Sage 50 Accounting by Sage Software; and QuickBooks by Intuit Corporation. She also serves as a consultant for Caret Legal (formerly known as Zola Suite), CosmoLex, Soluno & TimeSolv.  As a trainer, Dana has provided training services to organizations such as the DOD Defense Logistics Agency, Judge Advocate General's Office (JAG)/Department of the Navy, University of the District of Columbia School of Law, U.S. Department of Commerce and the U.S. Department of Veterans Affairs, as well as with small‐ to mid‐size law firms in the Baltimore‐Washington D.C. area. In 2009, she participated in the series of day‐long seminars sponsored by the District of Columbia Bar Association Practice Management Section, titled "Basic Training: Learn About Running a Law Office". Ms. Riel also served as an Adjunct Professor in Georgetown University's Paralegal Studies Program, having taught the course, "Legal Ethics/Legal Technology" in 2009; and "Legal Technology" for the Spring and Summer Semesters of 2010. She presently serves on the Advisory Board for PCLaw|Time Matters, PLLC.